'Downton Abbey' Season 6 Spoilers: Mary And Henry Share Their First Kiss In Episode 6 [RECAP]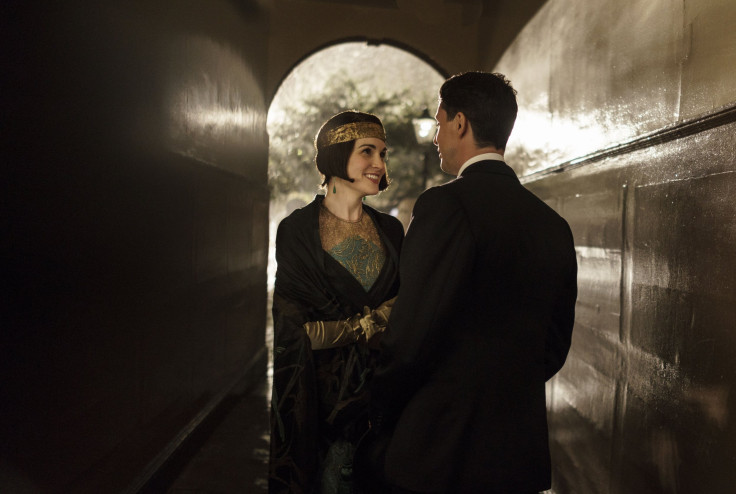 Love was in the air during "Downton Abbey" Season 6, episode 6. Edith (Laura Carmichael) invited Bertie Pelham (Harry Hadden-Paton) to the estate, while Mary (Michelle Dockery) decided to surprise Henry Talbot (Matthew Goode) in London. Edith grew closer to her beau as her sister began to consider a real future with Henry.
Unfortunately, it's Anna's (Joanne Froggatt) health that brings Mary to London. Bates (Brendan Coyle) wants Anna to go back to the doctor. Anna says it's too expensive, and she can't keep asking Mary to pay for her. Still, as soon as Mary hears that Anna is considering seeing Dr. Clarkson (David Robb), she insists on taking Anna to a doctor in London.
Before they leave, Bates tells Mary the bill should be sent to him. Mary tries to tell Anna she won't send the bill, but Tom (Allen Leech), who is tagging along on their London trip, tells her she must. Bates' pride is important.
Anna is relieved to hear her pain is just a normal reaction to her body adjusting to pregnancy, and Mary heads off to dinner with Tom. They surprise Henry and his group of friends.
Henry and Mary ditch the group to take a walk back to Rosamund's (Samantha Bond) place. Mary tells him about Matthew's (Dan Stevens) death. He already knew Matthew died in a car crash. Suddenly, it starts raining and Henry pulls Mary into an archway to stay dry. They share their first kiss, and Henry says she doesn't have to attend his races if she hates cars that much. Yet he'd like her to attend them so they can spend time together.
"Look, I know I'm not what you're after," Henry reasons. "My prospects are modest at best, and you, well, you're a great catch. But you're also a woman that I happen to be falling in love with." Mary appears happy to hear this.
When Mary and Tom come home, they find the house is being prepared to host tours as hospital fundraisers. Edith brings Bertie to the house for the night. He sees Marigold and says Downton must be a wonderful place to grow up. He also seems to be looking out for Edith and her family. He warns them to put servants in each room and keep a tour guide with each group during the fundraisers. Robert (Hugh Bonneville), who is still recovering from the bursting of his ulcer, is impressed with Bertie, although he realizes his daughter's future is more promising than her suitor's.
Cora (Elizabeth McGovern) points out that Edith hasn't told Bertie the truth about Marigold. Even if Edith doesn't tell her new suitor, she should tell her sister. Throughout the episode, Mary questions Marigold. She thinks Anna is hiding information. She even asks Tom whether he knows anything about Edith's ward, and Tom lies in reply. Mary tells him that her sister is stupid for taking on a child before having a man, and Tom remains silent.
Elsewhere, Violet (Maggie Smith) is angry. The hospital board wants Cora to be president, which means Violet would be fired, and Cora isn't sure she wants to be the one to force her out. She hides this information from the dowager countess, who, of course, manages nevertheless to learn the news.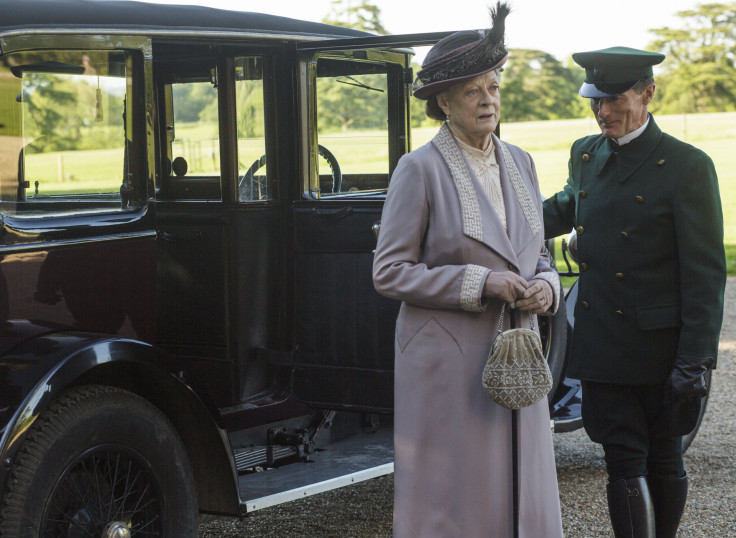 Cora's tour group is interrupted by Violet. She first asks Cora whether she knew about the board's desire when they last spoke, and then runs upstairs to talk to her son. "Just tell Cora I do not wish to see her face until I am used to having a traitor in the family," Violet says.
The downstairs staff also had their fair share of drama in episode 6. Daisy (Sophie McShera) appears upset that Mr. Mason (Paul Copley) is building a relationship with Mrs. Patmore (Lesley Nicol).
Mr. Mason gives Daisy a thank-you note to pass to Mrs. Patmore, but Daisy doesn't give it to her boss. She even tosses it in the trash, but Mrs. Patmore finds it. When she hears the cook wants to make plans with Mr. Mason, Daisy tells her to leave the farmer alone.
Mr. Mason stops by with vegetables to thank Mrs. Patmore for helping him move in. Daisy says they don't need his vegetables because the garden at Downton is huge. Still, Mrs. Patmore tells him it's very nice.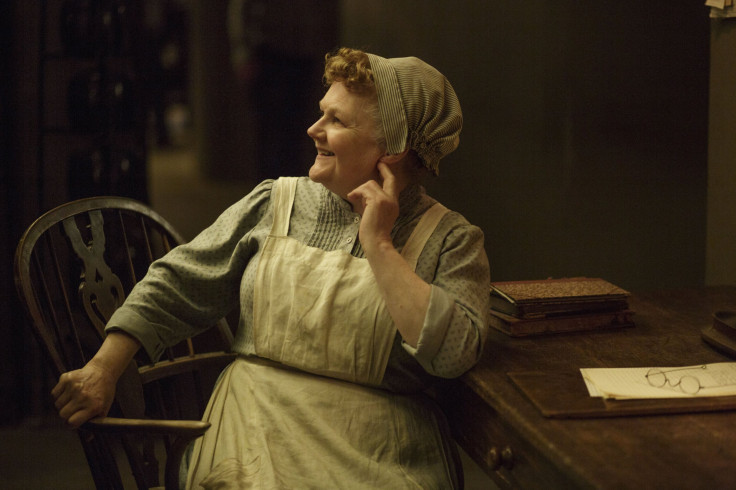 The cook has other concerns, though. Mrs. Patmore hears Barrow (Rob James-Collier) and Andy (Michael Fox) ask each other which room they should meet in. Subsequently, Carson (Jim Carter) catches Andy coming out of Barrow's room late at night.
Mrs. Patmore talks to Carson, and Carson confronts Barrow. The underbutler refuses to reveal he is tutoring Andy, but he insists that nothing illicit is going on. Clearly, Carson doesn't believe him. "So my word is still not good enough, Mr. Carson? After so many years?" Barrow asks.
With Robert wanting to move along downsizing the household, this certainly isn't a good time for Barrow's honesty to be questioned. Barrow cries by himself next to the fireplace later.
Also in "Downton Abbey" Season 6, episode 6:
Daisy's teacher appreciates Molesley's (Kevin Doyle) enthusiasm and asks him to take an exam with Daisy.
Lord Merton's (Douglas Reith) soon-to-be daughter-in-law, Amelia (Phoebe Sparrow), wants to smooth things over with Isobel (Penelope Wilton).
Miss Baxter (Raquel Cassidy) is asked to visit Peter Coyle in prison. Molesley tells her not to, but she considers it.
Carson still wants Mrs. Hughes (Phyllis Logan) to be on par with the Downton cooks and maids, but his wife is getting more frustrated with him every day.
"Downton Abbey" Season 6, the final season, airs on PBS Sundays at 9 p.m. EST.
© Copyright IBTimes 2023. All rights reserved.