'Downton Abbey' Season 6 Spoilers: Robert Has A Major Health Scare In Episode 5 [RECAP]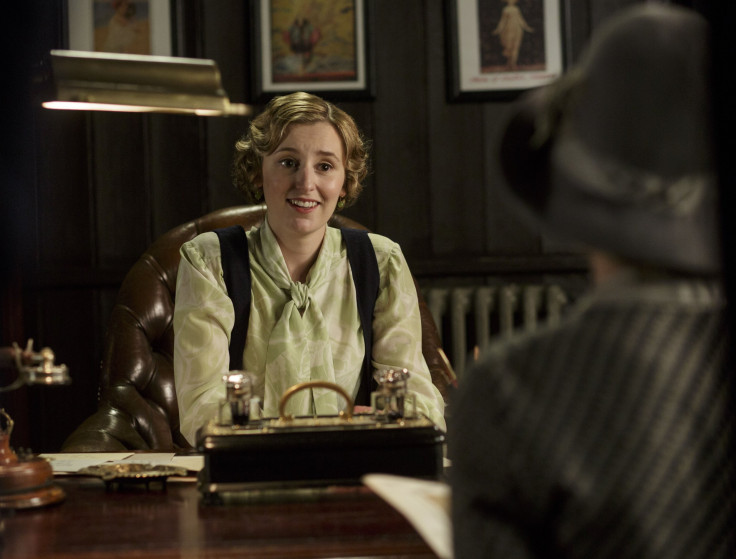 "Downton Abbey" Season 6, episode 5, proved that the past has a way of catching up to everyone. Spratt (Jeremy Swift) was blackmailed, Andy (Michael Fox) needed help and Edith's (Laura Carmichael) secret about her daughter might be out. Plus, Robert's (Hugh Bonneville) health took a turn for the worse after he ignored the pain in his stomach in the last couple of episodes.
Episode 5 begins with Edith receiving a letter. Bertie (Harry Hadden-Paton) wants to meet with her again. Edith's father teases her and says it's a date. She insists it's not, but she appears quite happy about it. She goes to London and invites him to her flat for a drink after she hires a new editor.
After their drink, they share a kiss. Bertie admits he isn't sure what he can provide for her, and Edith says she isn't sure she deserves him. "For now, let's just enjoy a good dinner and some dancing," she says.
Edith's sister Mary (Michelle Dockery) worries about finding love again, especially with Henry Talbot (Matthew Goode). Mary doesn't believe she should be richer or more prestigious than a future husband. Tom (Allen Leech) tells Mary he had a "marriage of equals," even if his and Sybil's bank accounts never reflected that.
Mary and Tom confront Mr. Mason (Paul Copley) and ask whether he can really handle the pigs. It's a physical job, and he is getting older. Andy immediately steps up and says he is going to help Mr. Mason with the physical side. It's pretty clear the men never actually had a conversation about that, but Mr. Mason is grateful and lends Andy some books on the care of pigs.
When Andy brings the books to Downton, Barrow (Rob James-Collier) catches him throwing one across the room. Barrow knows he can't read. He offers to teach the younger man how to read and write, saying they can keep it a secret. Andy apologizes for recently being rude to Barrow, and Barrow says he has experienced worse.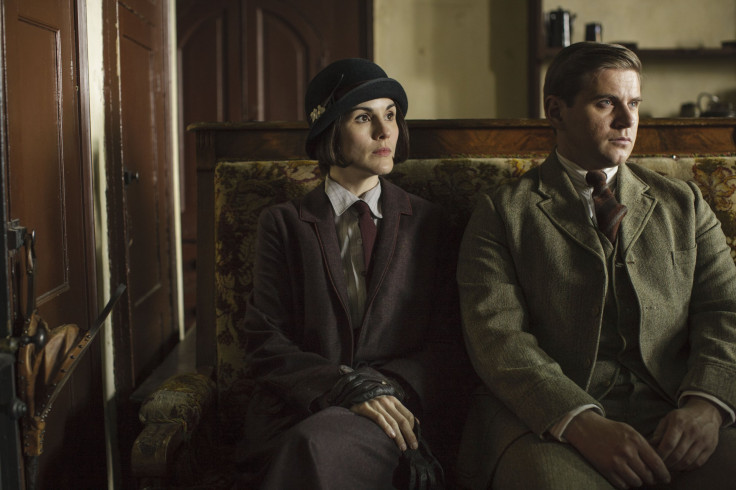 After hitting Mr. Mason's farm, Mary and Tom go on their way to watch Henry look at a new race car. Subsequently, they go to a pub, where Tom says they should stop making excuses to see each other. They clearly just want to spend time together.
Elsewhere, the war over the hospital rages on. Violet (Maggie Smith) asks Robert for a favor. She tells him that he'll host a dinner with the minister of health, Neville Chamberlain (Rupert Frazer). She wants to convince him that the hospital shouldn't be changed, but Robert doesn't think they can persuade him either way.
The dowager countess needs as much help as she can get. Dr. Clarkson (David Robb) has joined Isobel (Penelope Wilton) and Cora (Elizabeth McGovern) in their efforts. When Cora hears the minister of health is coming to dinner, she insists Isobel and Clarkson should attend, too.
Clarkson knows the dowager countess will be angry with him, but he didn't expect Denker (Sue Johnston) to be livid as well. Denker confronts Clarkson on Violet's behalf. She yells at him on the street and accuses him of treason. When Violet is told, she decides to fire the maid.
Spratt says he won't help his co-worker, but Denker knows how to blackmail him. Spratt hid his nephew, a fugitive, at the dowager countess' house for a night, so Denker threatens to tell on him if he doesn't figure out a way to change Violet's mind. He manages to get one more chance for the maid.
They aren't the only servants experiencing some tension. Mrs. Hughes (Phyllis Logan) makes dinner for Mr. Carson (Jim Carter) at their new cottage, but she doesn't possess Mrs. Patmore's (Lesley Nicol) culinary skills. Her husband criticizes everything from the food to the sharpness of the knife. Later, he even asks Mrs. Patmore to show Mrs. Hughes how to cook. The new wife doesn't confront her husband, but the criticism is definitely causing some tension.
Upstairs at Downton, the family unites for a dinner with Neville. He's surprised to find Violet fighting with Cora, Isobel and Clarkson. Robert gets up and asks them to stop arguing. And then he starts vomiting blood at the dinner table. Clarkson says his ulcer has burst, and they attempt to help Robert while an ambulance comes.
"If this is it, just know that I have loved you very, very much," Robert tells Cora.
Cora tells Neville on his way out the new changes are the best way to help the hospital. She tells Violet there have been too many secrets and that it's better to be honest. Violet says she has already apologized about Marigold, and Mary seems to overhear them.
Later that night, Mr. Carson gets a call that Robert is out of surgery and will likely recover. Mary says she and Tom must take full responsibility for the estate. Her father doesn't need the stress.
Despite how worried she is about Robert, she is still curious about what her grandmother mentioned earlier. When Mary gets ready for bed, she asks Anna (Joanne Froggatt) whether the servants have said anything about Marigold. Anna doesn't have any information, but Mary clearly knows something isn't right.
Also in "Downton Abbey" Season 6, episode 5:
Mrs. Patmore admits she might be jealous of Mrs. Hughes.
Mr. Mason invites Daisy (Sophie McShera) to live with him, but she isn't sure that's right for her.
Baxter (Raquel Cassidy) avoids having to testify against a former friend after he changes his plea.
Barrow surprises even himself by being relieved that Robert is OK.
"Downton Abbey" Season 6 airs on PBS Sundays at 9 p.m. EST.
© Copyright IBTimes 2023. All rights reserved.