Dozens Of Migrants Headed To Florida For Hurricane Ian Clean-Up; Paid $15/ Hour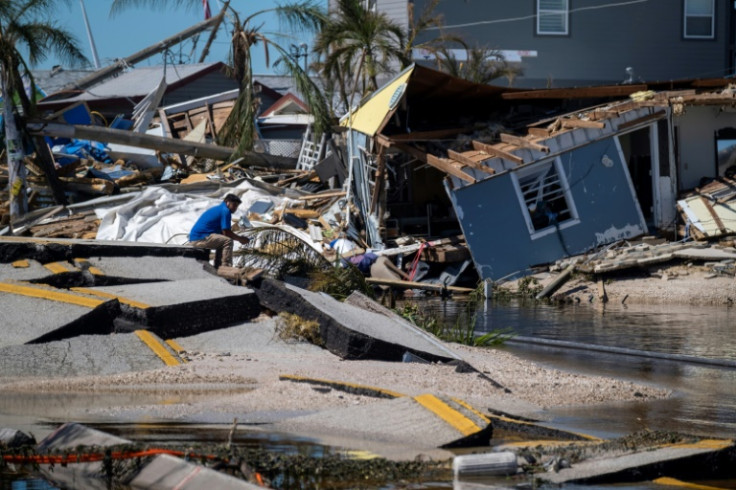 KEY POINTS
Migrants in New York City were promised $15 an hour to help with the Hurricane Ian cleanup in Florida
They hopped on vans headed to the state over the weekend with little information about who they would be working for
More than 100 people have already left the city to take advantage of the offer
Migrants in New York City are heading to Florida in the hopes of getting paid to be involved in Hurricane Ian's aftermath cleanup, according to reports.
Scores of Venezuelan migrants in the city are hopping on vans stationed at a corner of Queens' Corona neighborhood with little information about who they would be working for, the New York Post reported.
"They want us for hurricane cleanup, we'd get paid $15 an hour, overtime and $15 for food daily, I think," Javier Moreno, 37, told the outlet. "I'm going for the work. It's been hard for us migrants to find work here in New York, that's why a lot of us are going. How's the work in Florida?"
A woman named Camila "from an organization" had approached Moreno with a flier, he said.
Several migrants also lined up as early as 8 a.m. Sunday at a spot at Junction Boulevard and 32nd Avenue to catch a bus to Florida, witnesses told the New York Post.
They also claimed that a woman named Camila gave them a heads-up.
Gregorio Avila, a 22-year-old Venezuelan migrant, said a "lady" offered him and others work in Tampa.
"They are telling us that are we going to work. We have a contact with a lady who is taking us to Florida. We are going to work as contractors on the disaster," Avila said.
About 100 people left the 30th Street men's shelter in Manhattan to take advantage of the opportunity, according to a Venezuelan asylum seeker, who did not join them because he said "there were too many questions about the offer."
The driver of one of the vans at the designated pick-up site in Corona revealed to the outlet that he was under contract with an unnamed water and debris company, which did not answer the phone when contacted by the New York Post.
"I don't know how many people have left or how many more vans are coming," the driver said.
The Federal Emergency Management Agency is not involved in this, a representative told the outlet.
A spokesperson for New York City Mayor Eric Adams said City Hall was not involved in the transport of any migrants.
Meanwhile, Florida officials did not return the outlet's requests for comment.
Hurricane Ian caused more than $60 billion in property loss in Florida, making it the "second-largest catastrophe loss event on record" after Hurricane Katrina in 2005, The Washington Post reported, citing the Insurance Information Institute industry trade group.
The state's rebuilding efforts may be slowed down by a labor shortage.
"[T]here are far fewer experienced workers available to meet current demand, let alone a storm surge in demand," Ken Simonson, chief economist at the Associated General Contractors of America industry group, was quoted as saying by TechTarget.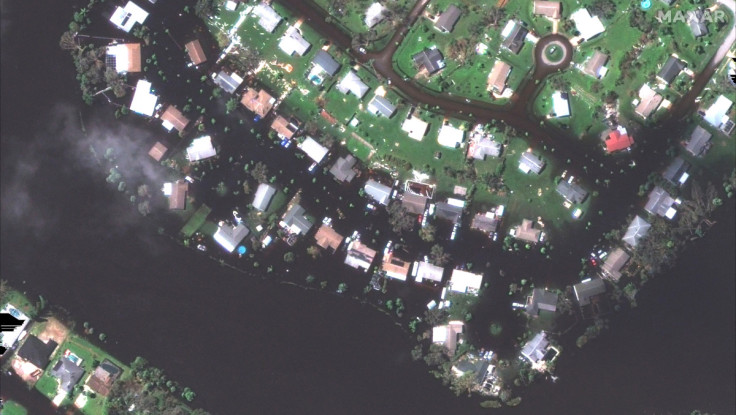 © Copyright IBTimes 2022. All rights reserved.
FOLLOW MORE IBT NEWS ON THE BELOW CHANNELS