'Dragon Ball Xenoverse 2' Update: Legendary Pack 1 Features, Release Details
KEY POINTS
Bandai Namco confirms the arrival of a new DLC character in "Dragon Ball Xenoverse 2"
Toppo, along with Pikkon, are the two confirmed playable characters in "DBXV2"
They are included in the incoming Legendary Pack 1 DLC
Toppo, the Pride Trooper of Universe 11, is joining the list of playable characters arriving in "Dragon Ball Xenoverse 2" this year.
Bandai Namco Entertainment, on Thursday, has confirmed that the powerful character will arrive in the game through the Legendary Pack 1 DLC. The publisher also released the first screenshots of the DLC character on its official website.
Toppo is one of the Pride Troopers of Universe 11 who is able to achieve the power of a God of Destruction. The screenshots showed some of his abilities that players could master when he arrives in "Dragon Ball Xenoverse 2" sometime in the Spring of 2021.
Toppo joins Pikkon, another character to be part of the Legendary Pack 1 of "Dragon Ball Xenoverse 2." Apart from the Legendary Pack 1, players can also look forward to a free update. This will roll out a Janemba CC Mascot and five new figures for the Hero Colosseum, including God of Destruction Toppo, Pikkon, Janemba, Super Saiyan 1 Gogeta and SSGS Vegeta.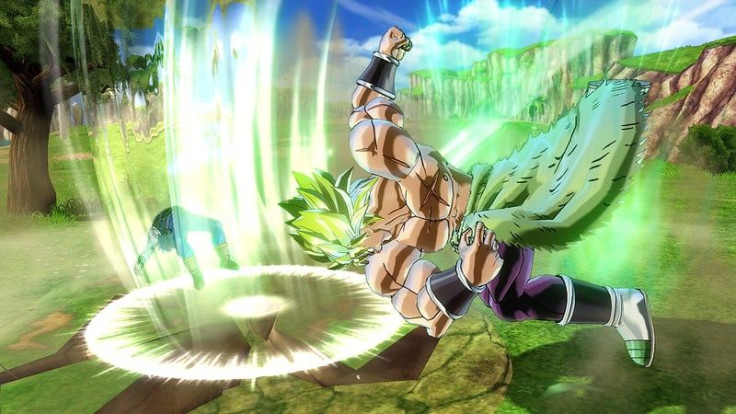 The new DLC pack comes with a numbering, which means Bandai Namco Entertainment could be working on more content to add to the game. Nothing much is revealed about the Legendary Pack 1 of "Dragon Ball Xenoverse 2," however, previous DLC releases introduced a lot more content aside from featured characters.
Fans could expect new skins, outfits and moves in the game when the upcoming DLC launches. Bandai Namco Entertainment has been regularly rolling out updates to "DBXV2" since its release in 2016.
"Dragon Ball Xenoverse 2" has crossed the seven million shipments threshold. Bandai Namco Entertainment has not yet confirmed if a sequel to the game would be released soon. "Dragon Ball Xenoverse 2" is available on Steam, PC, PlayStation 4, Nintendo Switch and Xbox One. The game is based on the popular manga and anime series "Dragon Ball."
© Copyright IBTimes 2023. All rights reserved.