'Dragon Quest: The Adventure Of Dai' Episode 73 Spoilers - Killvearn's Kill Trap
KEY POINTS
Dai and Popp are trapped by Killvearn
"Dragon Quest: The Adventure of Dai" Episode 73 is out Saturday
The episode will be available on Hulu and Crunchyroll
Dai and Popp are in great trouble as Killvearn corners them with his Kill Trap in "Dragon Quest: The Adventure of Dai" Episode 73. The new episode is titled "The Hope in the Flames."
The official promo trailer of Episode 73 is out. It opens with Killvearn in a commanding position as he pushes Dai and Popp further into the ground.
The ferocious flames of the Underworld close in on the duo. Their stamina fluctuates and they seem to lose the battle, but then a single ray of light shines on Popp.
Can Dai and Popp get out of Killvearn's Kill Trap?
In the previous episode, titled "Last Attack," Hadlar was back into the fight. Dai unleashed Zapple and Hadlar noted that his opponent was trying to make up for the lost Aura with magic.
Hadlar commented that Dai's Zap Strash was weaker than his new attack. Then, Dai picked up the scabbard and announced that it was his new weapon made by Lon Beruk.
He knew his sword cannot get any stronger but using the scabbard, he can increase the power of his Magic Sword.
When Dai sheathed his sword in the scabbard, its magic power started to amplify manifold. He was ready to battle against Hadlar.
"Hadlar rises again out of sheer force of will to face his true final battle. Dai accepts this challenge and chooses his Magic Sword. Though weaker than his Avan Strash Cross, Dai still has one ace up his sleeve...!? Their final attacks clash...!" read the official synopsis of "Dragon Quest: The Adventure of Dai" Episode 72, as per Crunchyroll.
The cast of the anime includes Atsumi Tanezaki as Dai, Hiroyuki Yoshino as Killvearn, Kiyono Yasuno as Marin, Kazuhiro Yamaji as Matliff, Yuuki Kaji as Hyunckel, Yui Ishikawa as Amy, Toshiyuki Toyonaga as Popp, Tomokazu Seki as Hadlar, Tomoaki Maeno as Crocodine, Takaya Hashi as Vearn, Takehito Koyasu as Mystvearn, Takahiro Sakurai as Avan, Saori Hayami as Leona, Mikako Komatsu as Maam and Takahiro Sakurai as Avan.
"Dragon Quest: The Adventure of Dai" Episode 73 is scheduled for release Saturday. It will be streaming on Crunchyroll and Hulu.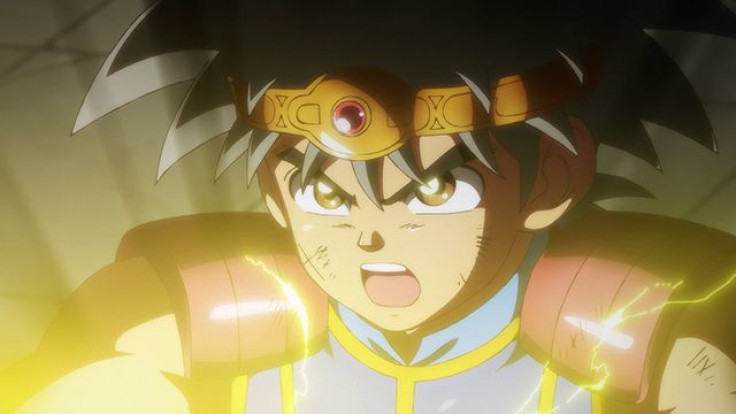 © Copyright IBTimes 2023. All rights reserved.