'Dragon Quest: The Adventure Of Dai' Episode 90 Live Stream Details, Spoilers
KEY POINTS
"Dragon Quest: The Adventure of Dai" Episode 90 is airing Saturday
The anime is based on Riku Sanjo and Koji Inada's original work
The episode will stream on Crunchyroll and Hulu
Popp and Brokeena disappear in the Medroa reflected by Mystvearn in "Dragon Quest: The Adventure of Dai" Episode 90.
Hyunckel knows about Mystvearn's secret, but before he could do something, Killvearn appears before the heroes.
After Killvearn's arrival in "Dragon Quest: The Adventure of Dai" Episode 90, Avan's defeat looks certain. The new episode is set to reveal the relationship between Myst and Kill, who bear Vearn's name.
The last episode revolved around the origin of the Secret Spell of Frozen Time. Roka asked Avan about the spell.
Avan explained it is a spell that freezes someone's time and holds them in a place indefinitely. He added whoever it is cast upon becomes immobile and impervious to any sort of force.
He compared the spell to Kaclang and stated, unlike Kaclang, when this spell is used the biological functions cease too.
Avan mentioned the Secret Spell of Frozen Time can also be used to seal an enemy. Leira asked if Avan was planning to use it to defeat Hadlar.
He stated he can defeat him but cannot kill him. However, the dark lord will be sealed away forever ensuring that peace of the world will be restored. Avan assured Leira and Roka that he studied this spell using ancient tomes so it should be effective.
The cast of the anime includes Atsumi Tanezaki as Dai, Hiroyuki Yoshino as Killvearn, Kiyono Yasuno as Marin, Kazuhiro Yamaji as Matliff, Yuuki Kaji as Hyunckel, Yui Ishikawa as Amy, Toshiyuki Toyonaga as Popp, Tomokazu Seki as Hadlar, Tomoaki Maeno as Crocodine, Takaya Hashi as Vearn, Takehito Koyasu as Mystvearn, Takahiro Sakurai as Avan, Saori Hayami as Leona, Mikako Komatsu as Maam, Ai Furihata as Gome, Hiroki Touchi as Lon Beruk, Akira Ishida as Larhalt, Konomi Kohara as Merle, Mitsuo Iwata as Zaboera, Yu Mizushima as Brokeena, Fabienne Loriaux as Leira, and Kenta Miyake as Roka.
The anime is based on the original story by Koji Inada and Riku Sanjo.
"Dragon Quest: The Adventure of Dai" Episode 90, titled "Myst and Kill," is airing this Saturday. Fans can watch the episode online on Crunchyroll and Hulu. The installment will stream in Japanese with English subtitles.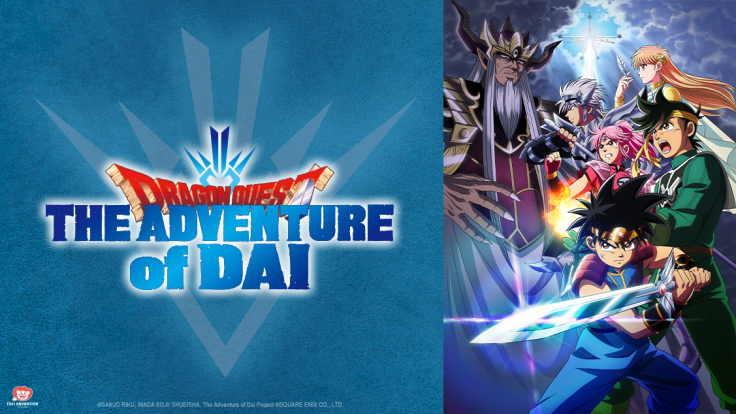 © Copyright IBTimes 2023. All rights reserved.