Drake Bell Not Bitter Over Josh Peck's Wedding Snub, But Was 'Caught Off Guard'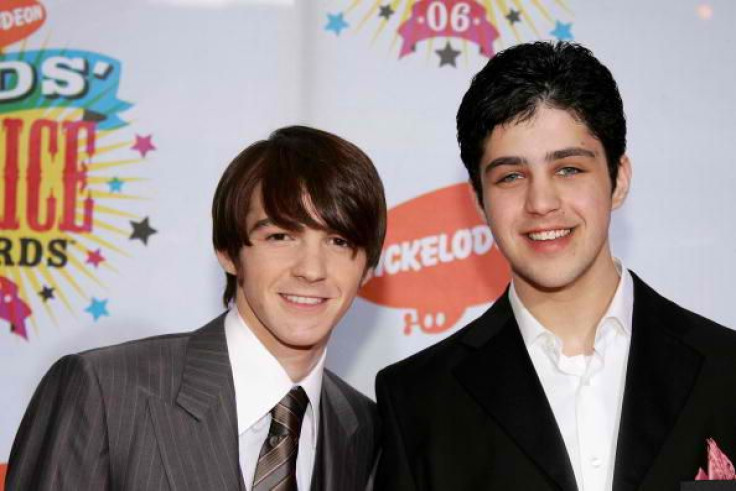 Drake Bell has opened up about Josh Peck's wedding snub.
The "Superhero Movie" star explained that he was not bitter that he had not been one of Peck's wedding guests, Entertainment Tonight reported. He also stressed that he had no "hard feelings" towards his former "Drake & Josh" co-star, whom he apparently considered his best friend for 18 years. But according to Bell, he had been caught off guard when he was not updated regarding Peck's wedding.
READ: Drake Bell mourned for the death of ex-girlfriend Stevie Ryan
"I was caught off guard," Bell, 31, told People. "I hadn't heard of anything about it. He's been my best friend for 18 years. In all honesty, we talk all the time, we've been talking. I was just expecting."
Bell made headlines after he tweeted his displeasure over not being invited to Peck's wedding to longtime girlfriend Paige O'Brien. In his now-deleted tweet, he wrote, "When you're not invited to the wedding the message is clear…." He said in another tweet: "Loyalty is key… ALWAYS remember where you came from."
According to him, Bell did not expect his tweets to go viral. He was shocked over how his followers reacted to his statements and was also hurt that fans of their 2014 Nickelodeon sitcom blasted Peck with criticism. "That's my bro you know?" Bell explained. "It's kind of one of those things were you're fighting with him on the playground, but if someone else says something, you're like — 'Hey, I can say that but you can't!'"
Despite their differences, Bell explained that he is always willing to do another project with Peck. In fact, he is open to filming a "Drake & Josh" reunion. The series wrapped up in 2007 after gracing the small screen for four seasons. In the show, Bell and Peck were stepbrothers who moved in and shared a room together after their parents fell in love and got married.
"I would love to [do a reunion]," said Bell. "If it's done in the right way. I don't know if a reunion of us doing same characters as in Drake and Josh, or different ones like in Pineapple Express. But it would definitely be fun."
In other news, Bell previously mourned the death of his ex Stevie Ryan on Twitter after the latter committed suicide by hanging. He was shocked to hear about her death, and in a series of tweets, he wrote that he loved and missed her.
Do you want Peck and Bell to reunite for another "Drake & Josh" season? Drop a comment below.
© Copyright IBTimes 2023. All rights reserved.