Josh Peck's Real Reason For Not Inviting Drake Bell To Paige O'Brien Wedding Is A Good One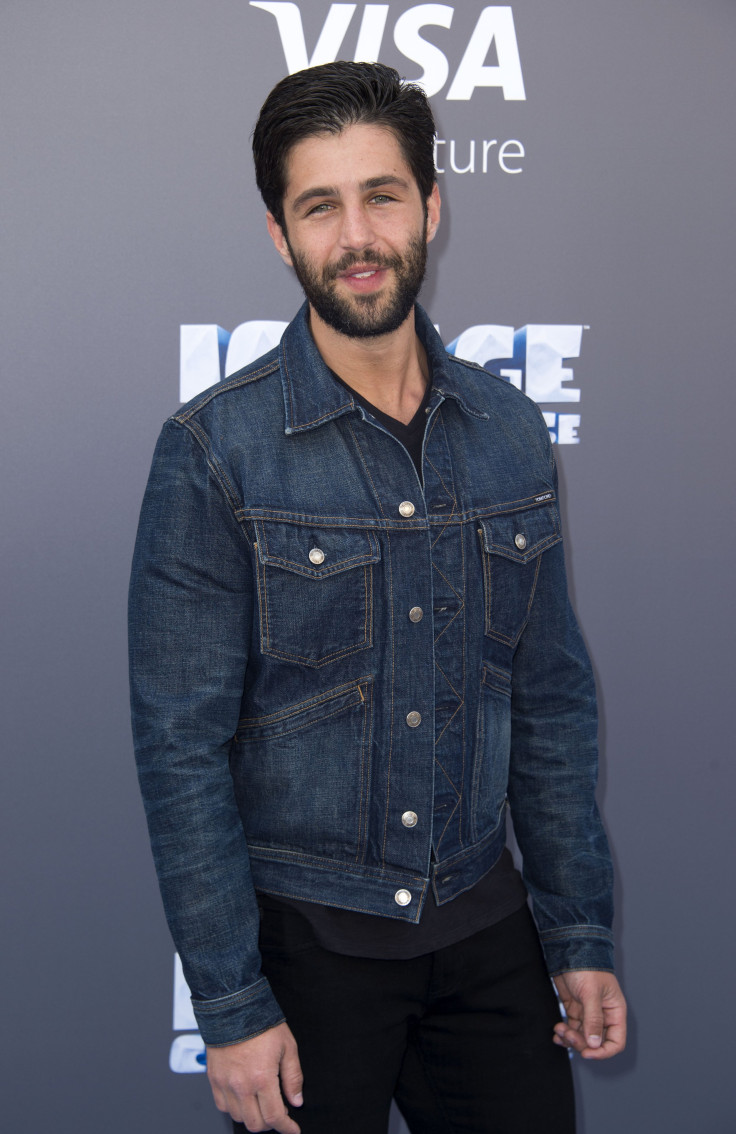 Turns out sticks and stones may break your bones, but tweets can really hurt you. Josh Peck's reportedly gutted after catching wind of a tweetstorm from former "Drake and Josh" co-stars Drake Bell.
While Peck hasn't spoken on the matter directly, sources claim he's "hurt" by Bell's comments about not having been invited to his wedding. Speaking with Us Weekly, an anonymous insider claims Peck, 30, and wife Paige O'Brien had limited space on their guest list. While he and Bell, who played step-brothers on the Nickelodeon show, have had Twitter exchanges on more than one occasion since the series came to an end, they haven't spoken in-person for several years.
"At Josh's wedding this weekend some guests were asking Josh Peck where Drake was. Josh told everyone that he and Drake hadn't spoken in three years. They would tweet each other back on social media a couple time a year, but never actually spoke," a source told Us. "When Drake didn't get invited to Josh's wedding, he started tweeting all of those dramatic memes. Josh was really hurt. They aren't close anymore and Josh had a very small wedding."
Read: Why Wasn't Drake Bell Invited To 'Drake & Josh' Co-Star Josh Peck's Wedding?
Peck commented on the status of his relationship with Bell during an appearance on the "Allegedly with Theo Von and Matthew Cole Weiss" podcast. Peck's often asked about his friendship with his former co-star. It's clear their relationship's changed and, as Peck said during the show, he wishes he had a better answer about Bell's whereabouts.
"When people see Drake and I together and it rarely happens, they're like, 'What, what are you doing here?'" Peck said. "I have no good answer for when people ask — and I get it all the time— it's 'Where's Drake?'"
He continued, "I go, 'I wish I had a better answer but probably at home. Whole Foods?'"
Although sources suggest that Peck's bothered by Bell's rant, he's yet to personally address it. The actor's appeared on social media several times since his big day, sharing a wedding photo with his wife and sharing a quote from former Outkast frontman Andre 3000, as well as an image of himself posing in a toy Jeep.
Bell launched his Twitter tirade against Peck on Monday. In a since-deleted tweet, he wrote, "When you're not invited to the wedding the message is clear...Loyalty is key. ALWAYS remember where you came from." Bell, 30, added that he'd seen Peck's "true colors," writing "I'll miss you brotha."
Peck did invite some of his TV family to watch as he and O'Brien tied the knot. The actor was photographed alongside "Grandfathered" co-stars John Stamos and Nicole Golfieri. Stamos, 54, was joined by girlfriend Caitlin McHugh as well, according to an Instagram photo posted on Golfieri's page.
Read: Josh Peck Flaunts New Look During Red Carpet Appearance
Peck also shared a photo of himself alongside Stamos and actor Jason Nash, whom he co-starred with on "Drake and Josh." He wished the pair a happy Father's Day. He added the hashtags, "#loveislove," joking about having two fathers, and "#daddyaf" to the picture, which appears to have been taken at his wedding.
O'Brien announced her engagement to Peck in 2016 on Instagram. She shared a picture of herself wearing the marital bling, thanking her future hubby for the beautiful piece of jewelry. Fans congratulated her in the comments, some of them even garnering personal responses from O'Brien.
© Copyright IBTimes 2023. All rights reserved.