Drake Denies Reacting To Viral TikTok Video Celebrating Millie Bobby Brown's 18th Birthday
KEY POINTS
Drake seemingly laughed at a viral TikTok video trolling him about Millie Bobby Brown turning 18 years old
The "One Dance" rapper's rep denied that Drake reacted to the video, saying he has no TikTok account
The video seemingly suggested that Drake waited for Brown to be of legal age after their friendship raised eyebrows due to their age gap
Drake has no TikTok account, according to his rep.
The "One Dance" rapper seemingly laughed off a viral TikTok video trolling him after his pal Millie Bobby Brown turned 18 years old. The video suggested that he had been waiting for the "Enola Holmes" star to be of legal age. A seemingly verified account of Drake commented on the clip with "Loool."
Drake's rep confirmed to Page Six Tuesday that Drake has no TikTok account.
In the clip, a TikToker named @skylarsheerman joked that the "Hotline Bling" rapper was likely thrilled about Brown turning 18. "Drake after Millie's 18th birthday announcement," she wrote in the caption, adding audio from "SpongeBob SquarePants" that said, "Finally, I've been trying to catch you boys all day."
The "Stranger Things" star turned 18 in February, and the clip was shared on social media three days after her birthday. The TikTok video came years after Brown spoke about her friendship with Drake.
In September 2018, the pair made headlines after the Netflix star revealed that the 35-year-old rapper texted her.
When Brown appeared on the red carpet, she told Access Hollywood that Drake would tell her that he "misses her" and would share "advice about boys." Their unlikely friendship raised eyebrows because she was only 14 and Drake was 30 at the time.
Brown's interview received several responses, with many questioning Drake's intentions of befriending Brown, who is half his age.
"This is called grooming. It's what predatory men do to get close to and steal trust from underage, unassuming girls. I'm livid. He's not a man behind the curtain; he's a predatory standing in the light. And you are an accomplice. This is disgusting," one commented.
"He sounds like he's a predator grooming her. That is not normal," another netizen wrote.
"Ugh. Like that whiny a--hole should be giving relationship advice to anyone. He's a creep," a different user added.
Not all took Drake's texts to Brown against him. Some found them sweet and innocent. Others said it was a friendly gesture because the rapper was a huge fan of her series "Stranger Things." Brown also defended Drake from those who put a negative spin on their friendship.
"Why u gotta make a lovely friendship ur headline? U guys are weird," she wrote, as per Pop Buzz. "For real. I'm lucky to have people in the business extend their time to help me further my career and offer their wisdom and guide."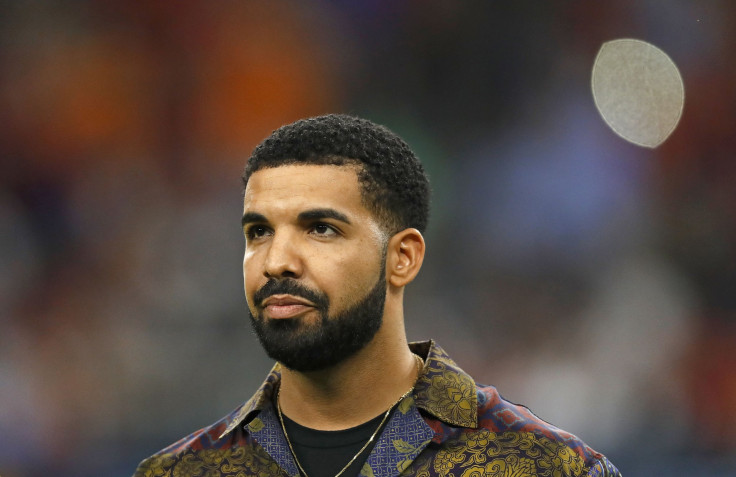 © Copyright IBTimes 2023. All rights reserved.
FOLLOW MORE IBT NEWS ON THE BELOW CHANNELS