Drake-Meek Mill Feud: Is Meek Mill Working On Another Diss Song? Rapper In Studio With Drake Rival Sauce Walka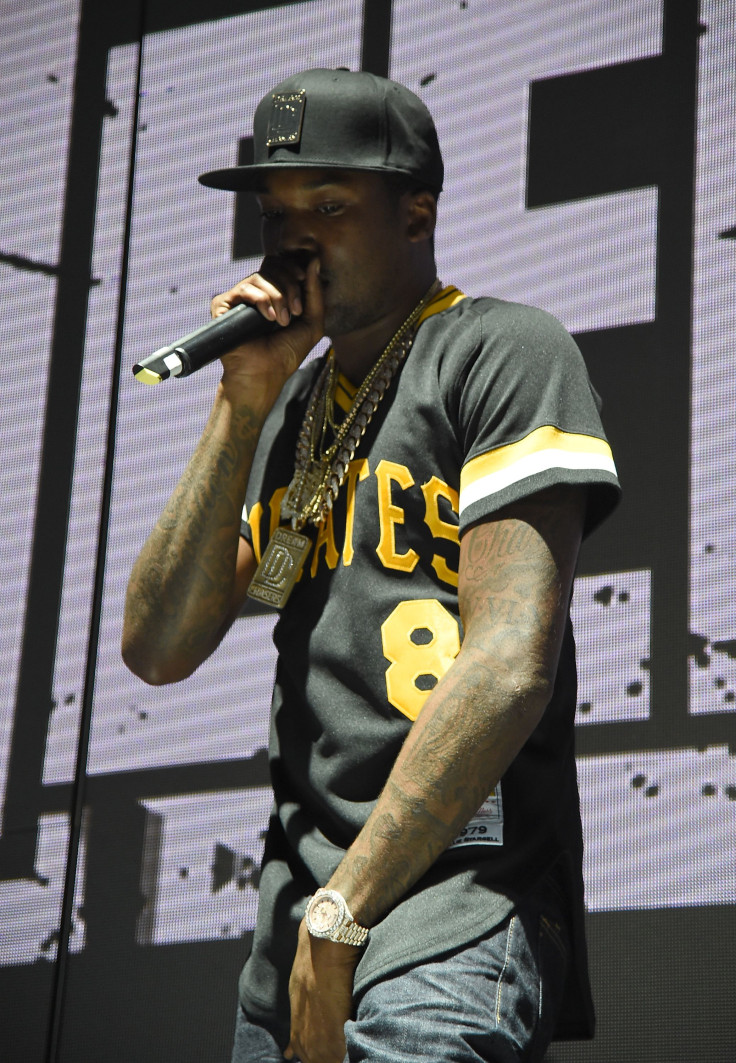 Meek Mill hasn't released a diss song toward Drake in his continuing feud since "Wanna Know" in July. However, it appears the "All Eyes on You" rapper might be trying to drain Drake of his chart-topping energy once again after he spent time in the studio with Sauce Walka.
Sauce Walka posted pictures on Instagram with Meek Mill Monday, but no new music from the two has been released yet. Like Meek Mill, Sauce Walka has a problem with Drake. It's unclear if the two are working on a diss track about Drake or if their mutual dislike of the rapper was what brought them together to make music.
According to MTV, Sauce Walka and Drake's beef started back in May when the former took a shot at Drake for his annual Houston Appreciation Weekend, saying the "Started From the Bottom" rapper never recorded with any artists from Houston and just used the city for lyrical content. Since then, Sauce Walka has released a diss track aimed at Drake called "Wack to Wack"
The feud between Drake and Meek Mill started up in July after the latter sent out a series of tweets accusing Drake of using a ghostwriter for his raps. Drake responded by putting out two diss tracks, "Back to Back" and "Charged Up."
Everything seemed to be dying down between the artists until Drake slammed the Philadelphia rapper at a Landmark Music Festival concert in Washington Saturday. The crowd was chanting, "F--- Meek Mill," which made the Toronto rapper laugh. He then said "Don't worry, he's dead already." Meek Mill hasn't responded to this yet, so only time will tell if this is why he and Sauce Walka went into the studio together.
Despite the feud, Drake has been having an extremely successful 2015. According to Billboard, the "0-100" rapper became just the fourth artist ever to have 100 songs chart on the Billboard 100, while both of his mix tapes, "If You're Reading This, It's Too Late" and "What a Time to Be Alive," both reached No. 1 on the Billboard 200.
© Copyright IBTimes 2023. All rights reserved.