Drake Reveals New Music Is On The Way, Says He Has 'Six, Seven' Songs Recorded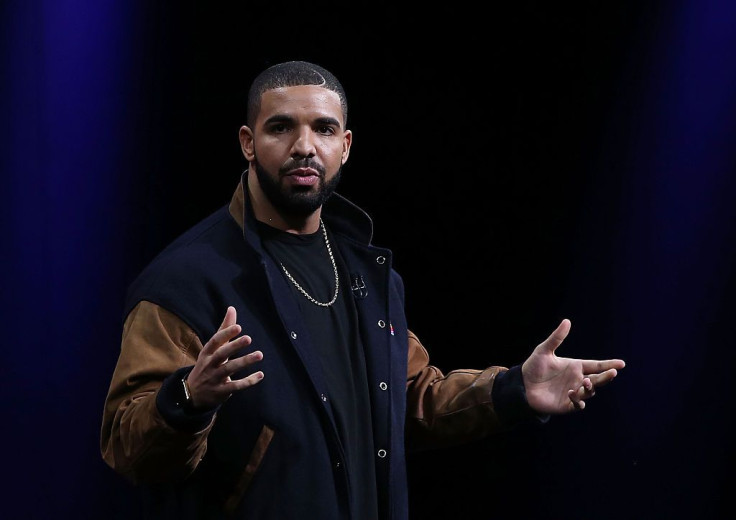 While Drake's Summer Sixteen tour may be nearing its end, the "Controlla" rapper isn't slowing down. After bringing out a number of guests during various tour stops, Drake had a different surprise for the Tacoma crowd during a recent show in Washington.
"I've been on this tour. I'm recording new music. I'm about like six, seven new songs in," Drizzy told the crowd. "Just getting warmed up. I don't know what I'm going to do with it, I don't know what it's gonna be, but what I do know is I can not wait to come back to the motherf---- Tacoma Dome and perform all that s-- for y'all."
While this is the first time this year that Drake has confirmed new music, it's not the first time we've heard about new songs from him. In August, two previously unreleased Drake songs were played at an afterparty in Detroit. In videos captured from the party, Drake can be heard in one of the songs, singing, "I don't trust a word you say."
It's uncertain if Drake's new music is for a solo album or another project, but the Toronto rapper does have a song with Future coming out soon. Speaking with Billboard, producer Zaytoven said, "We should be dropping a single within two weeks and it's featuring Drake."
Although Drake has found himself involved in beefs this summer with rappers such as Kid Cudi and Joe Budden, the "Too Good" rapper took time out of his Tacoma show to preach unity to the crowd. "What we got inside the Tacoma Dome is we got 18, 19 thousand people from all races, from all places. And all we did was get together tonight, we might've drank, we might've smoked, but we showed love, we enjoyed the music and now we're gonna get home peacefully," he said.
Drake went on to thank the crowd for keeping it peaceful during the show, saying, "We gotta protect each other and love each other. I don't care if you black, white, blue, orange, red, we gotta show love to one another. So I appreciate y'all for real and I respect each and everyone of you that kept it peaceful tonight. I love y'all for that."
© Copyright IBTimes 2022. All rights reserved.
FOLLOW MORE IBT NEWS ON THE BELOW CHANNELS