Drake University Professor Mahmoud Hamad, Accused Of Spanking Students, Resigns
An associate professor at Drake University, Iowa, was allowed to resign after an internal investigation found he made students sit on his lap and spanked them on multiple occasions.
According to a Des Moines Register report, Mahmoud Hamad, 42, who taught political science at the university, was placed on a leave of absence and "has no teaching or academic responsibilities" at the university, said Sue Mattison, Drake's provost. His resignation will go into effect from June 1.
Mattison did not comment on whether Hamad, who has not taught at the university since 2016, was forced to resign by Drake authorities. It is also unclear if Hamad received his salary during the period that he was on leave.
Nickey Jafari, 24, is a 2014 Drake graduate who exposed Hamad's sexual misconduct on social media as well as went to the university officials with the allegations in May 2017.
Jafari, who first met Hamad in the summer of 2011 when she was part of a student group that visited Egypt, told investigators he asked her to sit on his lap and she complied twice. Hamad put his arms around her and his face was close to her neck, Jafari claimed, as he requested her to call him "dad."
The accused professor also told Jafari he would take her to Egypt for free if she managed to get a 4.0 grade-point average. Hamad became one of Jafari's academic advisers in 2011. It is not clear as to when the alleged incidents took place.
At the time, Jafari said she decided to speak up about her harassment after watching three-time Olympic gold medal winner Aly Raisman opening up about her abuse by Larry Nassar, who is serving multiple prison sentences.
"I am writing this because I know what it feels like to be powerless, to feel vulnerable, and small, and absolutely petrified in that situation," Jafari wrote.
After reports of Hamad's resignation surfaced, Jafari told the Register: "I decided to come forward because I knew I wasn't the only one this happened to, and I didn't want him to be able to move from school to school," Jafari told the Register during a phone interview Thursday.
When the Register approached Drake University regarding claims made by Lester, they said in a statement that they were "aware of the claims" and that "because the process has not yet concluded, no further comment can be provided."
The investigation that followed proved Hamad was in violation of Drake's sexual and misconduct policy and its consensual relationships policy. Also, according to the complete report of the investigation, dated Nov. 8, 2017, Hamad was found guilty of "physically, sexually and verbally" intimidating female students and exploiting "the power differential that existed between him and his female students."
Investigators found Jafari was not the only student who felt victimized by Hamad. They discovered the professor had an "emotional and physical relationship" with at least one other student.
In addition, the investigators did not feel like Hamad's denial of the alleged crimes was "credible."
In a statement issued to the Register on Thursday, a Drake spokesman wrote that the university "is committed to the safety and well-being of all students, and especially those who have the courage to come forward with a complaint. We take such allegations seriously and have strong policies in place under Title IX that have been followed."
"We are confident in the outcome of the investigation that resulted from the complaint made in this case," the statement added. It did not clarify, however, as to why the university let Hamad resign instead of firing him.
Jafari said she was unhappy with the way the university had decided to handle situation, including the decision to let Hamad resign.
"Allowing (Hamad) to resign is unfair to any survivors," Jafari said. "Letting him resign instead of firing him is not as clear of a statement from Drake that 'This happened and we don't condone or support it.' I'm disappointed."
"Any university who cares about its students would have a zero-tolerance policy against sexual misconduct," she added. "If letting someone found guilty (of sexual misconduct) is the norm, then we need to change that standard."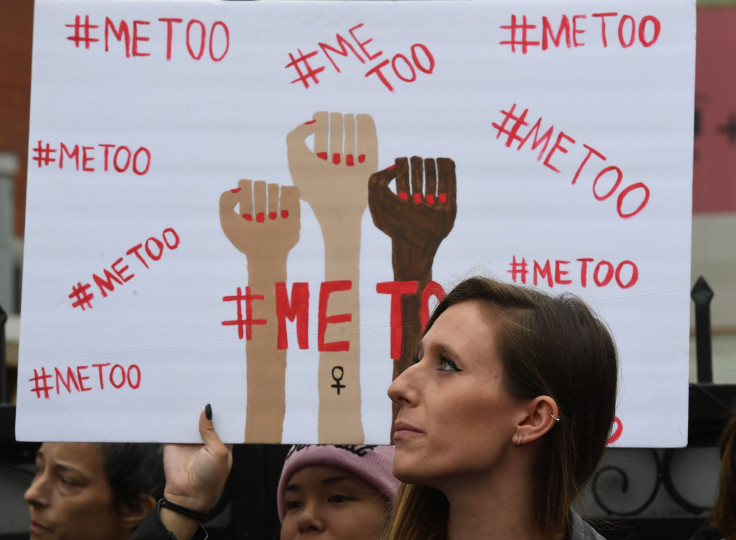 © Copyright IBTimes 2023. All rights reserved.