Drake's 'Room For Improvement' Lyrics Notebook Allegedly Contains Nickelus F's Songs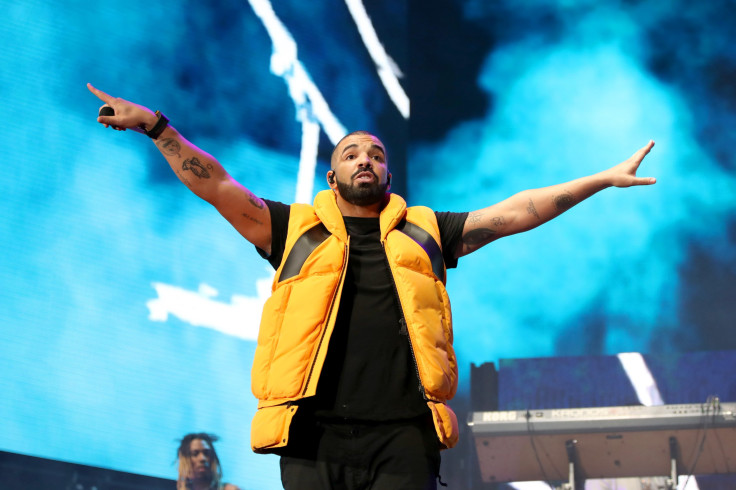 Rapper Drake's notebook where he scribbled lyrics for songs, many of which ended up in the mixtape "Room For Improvement," is up for auction. But another musician has stepped forward claiming that some of the lyrics written in the notebook were originally composed by him.
After screenshots of the lyrics inside the notebook were published by Complex, Rapper Nickelus F tweeted, pointing out that a few verses in the book belonged to him.
"So @Complex just posted that a notebook of Drakes handwritten lyrics from Room for Improvement are up for auction. It says that it also has lyrics for songs that aren't on the project which include 'Military Brat Freestyle' and 'Light That Fire'. Those were my songs tho, so how?" he tweeted.
However, he clarified that there was no bad blood between him and the "God's Plan" artist as they had collaborated over multiple projects in the past and were on good terms.
Nickelus F provided the following statement to Complex, further explaining the allegations:
"Yea I mean I just found the Military Brat freestyle and Light That Fire lyrics being in there interesting because those were my songs. Now, Light That Fire was a song I had did and sent him to listen to and he ended up returning it to me months with a verse and new hook and it became AM2PM. So it's probably his verse that he has written in there.

The Military Brat he never got on. As for the other records the Grinding Freestyle was a joint of mine that I sent him where I did a quick lil freestyle over the MF DOOM Accordion beat and about a year later he sent me that joint back with a verse on it dumbing out.

A Scorpios Mind is a joint he sent me to hop on, which came out. I worked with him on City is Mine and Do What You Do Too but when the official version of Do What You Do dropped my verse had been taken off. But all and all that's a dope piece of history they have there! He was hungry and really wanted it back then."
The notebook, which the Nate D. Sanders Auctions is in possession of, dates back to 2006 when Drake had dropped "Room For Improvement," and was still starring in "Degrassi: The Next Generation."
The book includes handwritten lyrics from songs like "Try Harder," "Special" (entitled ''Extra Special'' in the notebook), "Do What You Do," "A Scorpio's Mind," "City Is Mine," and "Bad Meaning Good," all of which ended up in his mixtape.
Among those which were left out of the mixtape were songs like "Friday," "Stay Up Late," "Grind Freestyle," "Military Brat Freestyle," "Held Down," "What I Keep Inside," "Less of a Man," "High School," and "Light That Fire."
Apart from lyrics of songs, the notebook also contains the thought processes of an up-and-coming superstar at the time. Drake often talked to himself — trying to come up with potential recipes for success in the industry — through little notes that he wrote down in the notebook such as, "You Need: The Greatest Song Ever...Maxwell or D'Angelo Feature, André 3000 Produced Track, Indie Arie Feature, Usher Feature, Voyce Feature."
The bid starts at $8,000 and is going to continue till June 28.
© Copyright IBTimes 2023. All rights reserved.