Dreka Gates Sends Cryptic Tweet After Kevin Gates' 30-Month Jail Sentence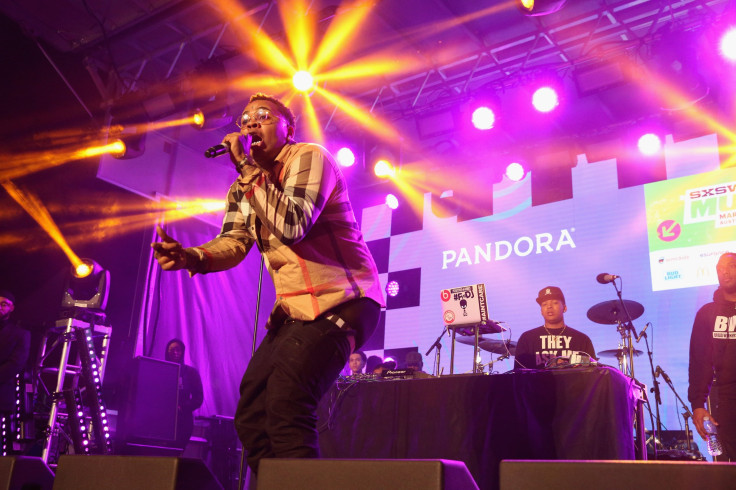 The wife of rapper Kevin Gates, Dreka, remained quiet on social media while her husband remained behind bars waiting to learn his fate for a gun charge. But after the rapper was sentenced on Wednesday, Dreka made her return to Twitter, sending out a tweet that seemed to be about Gates.
"There's nothing more frustrating than dealing with an unknown! Feeling relieved for so many reasons that most people wouldn't understand," she tweeted on Thursday. While Dreka didn't mention Kevin, the tweet appears to be about the rapper's sentence.
After serving a five-month sentence for assaulting a fan, Gates was arrested upon his release on a weapons charge and had been in jail since late March. The "2 Phones" rapper finally found out what would happen to him on Wednesday when he was sentenced to 30 months in jail.
Dreka also took to Instagram on Thursday to post two photos of her children, Khaza and Islah, but didn't make any mention of Gates. The last time she posted about the rapper on Instagram was on March 25 when she thanked fans for rooting for Gates.
"Please shift your thoughts, prayers, energy, etc, towards the idea of Kevin being home and enjoying his life as a free man," she wrote. "Do not dwell on the things that have been put out by the media. Their only goal in anything is to grab/seek attention, not necessarily to release information that is factual."
Following the news of his sentencing, Gates also got support from rappers Future and Lil Scrappy. The "Mask Off" performer took to Twitter, writing, "#Prayforkevingates keep ya head up. Sending positive energy to your family," while Lil Scrappy wrote on Instagram, "#freeKevGates."
While a two-and-half-year sentence may seem long for the rapper, his lawyer, Herschel Rush, appeared happy with the news, telling TMZ they were "very pleased with the result of 30 months."
© Copyright IBTimes 2023. All rights reserved.