Drew Barrymore Becomes Teary-Eyed As She Interviews Ex-Boyfriend Justin Long [Watch]
Drew Barrymore became emotional when her former boyfriend Justin Long came in as a guest on her daytime talk show.
In a preview clip of "The Drew Barrymore Show" shared by ET Canada, the former lovers could be seen embracing before discussing their past romance, which Barrymore described as a "hedonistic" and "immature" relationship. The duo was in an on-and-off relationship from 2007 until 2010.
"I feel like we've been through so much together too," Barrymore tearfully told the "Alvin and the Chipmunks" star. "When we used to talk and FaceTime, I was always like, 'You know, I've really grown up Justin.' I always wanted to prove to you what a different person I was than when we dated."
"You were the best," he replied.
"We had so much fun but you know, we were more hedonistic. A little more immature. We would get together and break up. It was chaos. It was hella fun," Barrymore said.
Long replied, "Oh yes, most hedonism is fun."
The actor is now dating 39-year-old model and "Superman Returns" actress Kate Bosworth. Barrymore is a single mom of two following her divorce with ex-husband Will Kopelman in 2016.
Barrymore and Long met and fell in love while shooting "He's Just Not That Into you" in 2009. The pair also played long-distance lovers in the 2010 movie "Going the Distance."
"I didn't get why we were ever an interesting couple. That didn't make any sense to me. Like: Who cares? We're not exciting," Barrymore told Mike Birbiglia when the comedian appeared on her show in July.
"We're not the first people to meet on the set and have a romance," Barrymore added before revealing that she had been "very much in love with Justin."
The "50 First Dates" actress said she fell in love with Long because of his humor.
"He is funny. The sharpest wit. You want to know why he gets all the ladies? Well, there's a few reasons, but ... he's brilliant. He'll just knock your socks off with laughter," she explained.
In an earlier interview with ET, Barrymore said she feels "excited" about Long and Bosworth's relationship.
"I'm so excited, because he's in this big, new relationship and for me that feels so safe." She added, "I'm really happy for him. I think it's great."
The third season of "The Drew Barrymore Show" will premiere Monday on CBS.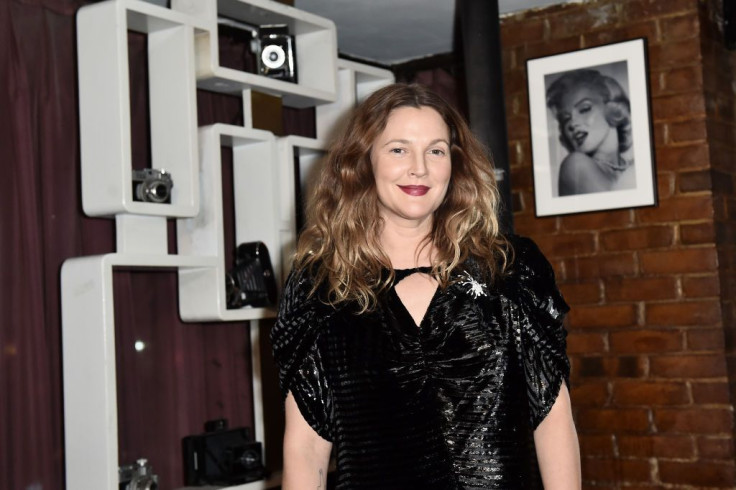 © Copyright IBTimes 2023. All rights reserved.
FOLLOW MORE IBT NEWS ON THE BELOW CHANNELS