Drew Barrymore Jokes She Can Abstain From Intimate Encounters 'For Years'
Drew Barrymore says she can last without engaging in sex "for years."
On Tuesday's episode of Drew's News segment on "The Drew Barrymore Show," the host reacted to actor Andrew Garfield's comments that he abstained from sex and food for six months while preparing for his role as a Jesuit priest in Martin Scorsese's 2016 film, "Silence." The actor defended method acting and detailed his preparations for the role on Marc Maron's "WTF" podcast in August.
In the podcast, Garfield, 39, said he spent a year preparing for the part which included reading and researching Catholicism. He said he participated in spiritual exercises, fasted and went celibate for six months for the sake of the film. "It was very cool, man. I had some pretty wild, trippy experiences from starving myself of sex and food at that time," the actor said at the time.
While abstaining from sex may be a big deal for Garfield, Barrymore and her co-host Ross Matthews were unimpressed with it.
"Well, I get abstaining from sex, I did that my entire 20s, right?" Matthews said.
"I was like what's wrong with me that six months doesn't seem like a very long time. I was like, 'Yeah so?'" Barrymore agreed.
"I mean we buried the lead there, that's the headline, 'Drew can go six months, no big deal,'" Matthews pointed out. "Oh, years," Barrymore added.
The 47-year-old "50 First Dates" actress said she understands why certain actors such as Christian Bale, Jared Leto and Matthew McConaughey "fully commit" to method acting.
"You do want to transform and fully commit, so I understand that," she said.
Barrymore also said that she supports method acting and revealed that she once employed it when she filmed the 2009 movie, "Grey Gardens."
"I definitely [did], on certain projects, like when I did 'Grey Gardens,' this film I did where I played beloved real-life woman Edie Beale," Barrymore said. "I was so nervous I didn't really chit chat with everybody on set, I just really stayed in character."
Also in the podcast, Garfield debunked misconceptions about method acting. "There [have] been a lot of misconceptions about what method acting is, I think," he said, adding, "It's actually just about living truthfully under imagined circumstances."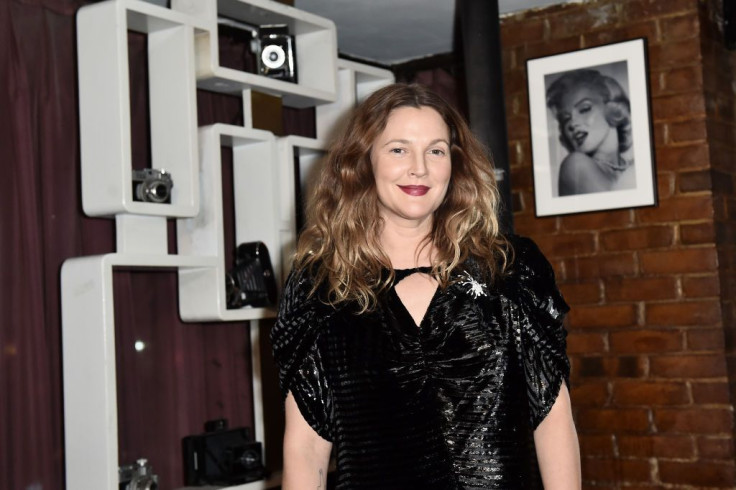 © Copyright IBTimes 2023. All rights reserved.
FOLLOW MORE IBT NEWS ON THE BELOW CHANNELS