Drug Smugglers Fire Drugs From Cannon Over U.S. Border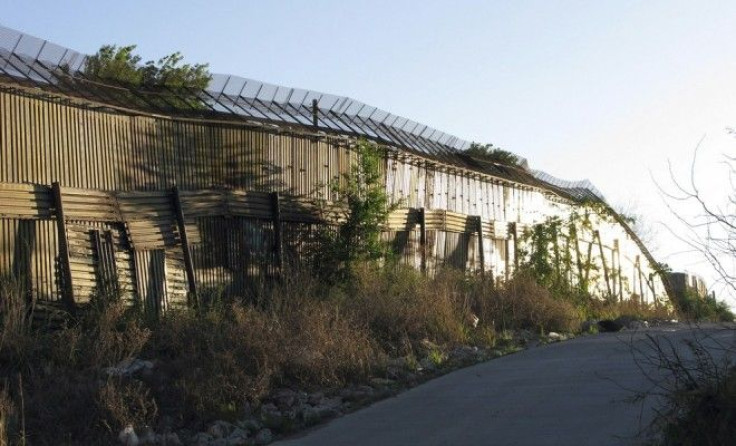 Everyday, drug smugglers and U.S. customs agents engage in a ceaseless battle of innovation. One sides tries to be foolproof and crafty to export their drugs, while the other keeps a watchful eye on the wrongdoers and attempts to be equally cunning to intercept those who participate in the illegal drug trade
Narco-subs, labyrnthean tunnels, pregnant mules, and drug drones are just a small collection of the elaborate methods agile drug runners have used to bring their illegal products into the U.S.
Just when you thought we'd reached the apex of these machinations, some smugglers have concocted yet another method of getting their merchandise into the U.S.
According to ABC News, drug runners have began firing drug packages -- tucked into soup cans -- over the U.S. border from a cannon in Mexico.
The canisters were discovered after agents near the border in Yuma, Arizona came acros odd objects popping up in surrounding fields, the report said. Upon further investigation, agents found the cans to contain marijuana, some 85 pounds, or $43,000 worth. On the Mexico side of the fence, they also noticed a carbon dioxide tank used to power the cannon, the report said.
The process is this: smugglers in Mexico pack the canisters into a pneumatic-powered cannon -- like a potato gun -- and fire the objects 500 yards over the border, at which point they're retrieved and sold in the U.S.
No one came to pick up this load, however, multiple news reports aid. U.S. customs officials say the seized products will be destroyed. They called the scheme "another unique but unsuccessful attempt."
© Copyright IBTimes 2023. All rights reserved.