Drunk Rudy Giuliani Advised Donald Trump To Declare Victory On Election Night, Said Trump Advisers
Rudy Giuliani, the former mayor of New York and the personal attorney of Donald Trump, was intoxicated on election night in 2020 when he advised Trump to declare victory, according to campaign advisers Jason Miller and Bill Stepien.
Miller said Giuliani sought to advise Trump on election night to have Trump say, "We won. They're stealing it from us."
Giuliani's advice directly conflicted with Trump's advisers, who had told the president to wait until the counting of the votes was complete. The election took four days to decide because of the high number of mail-in ballots.
At about 2:20 a.m. ET on Nov. 4, Trump publicly called the election a "fraud" and falsely claimed he was the winner.
"This is a fraud on the American public. This is an embarrassment to our country," Trump said from the White House.
Panel vice-chair Rep. Liz Cheney, R-Wyo., said Monday in public hearings that Giuliani was "apparently inebriated." The Select Committee to Investigate the Jan. 6 Attack on the Capitol is holding the public hearings about the Jan. 6 riots.
During the hearing, Cheney said that Trump had "ignored the advice of his campaign experts." Instead, he "followed the course recommended by an apparently inebriated Rudy Giuliani to just claim that he won," she said.
Miller described Giuliani as "definitely intoxicated." Miller clarified that he did "not know [Giuliani's] level of intoxication when he spoke to the president."
Stepien also stated that Giuliani was intoxicated. Stepien also said it was too early to declare victory while the process of counting ballots was still underway.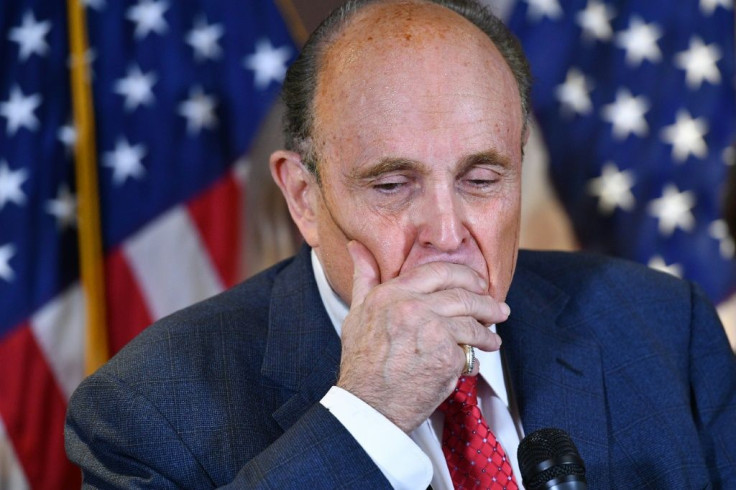 © Copyright IBTimes 2023. All rights reserved.