'Duck Dynasty' Star Jep Robertson Calls Childhood Molestation 'Embarrassing'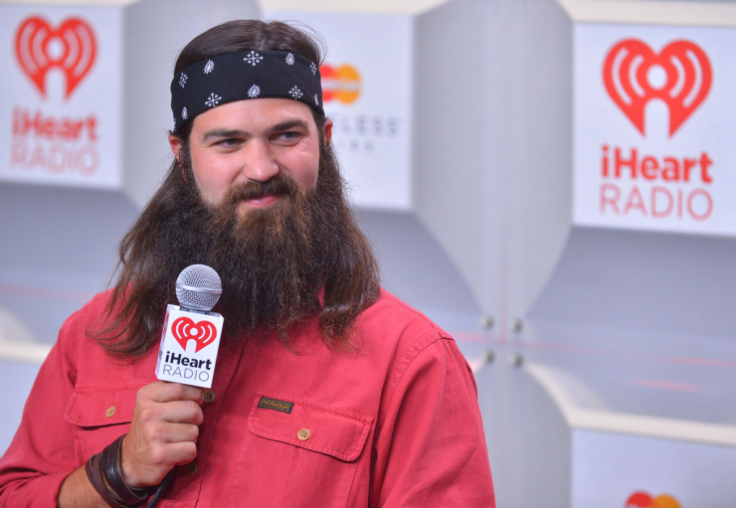 "Duck Dynasty" star Jep Robertson is sharing new details about the sexual abuse he faced 31 years ago from an older female student while riding a school bus. The 37-year-old reality star recently explained why he kept quiet about the incident and felt shame for so many years, saying he was "embarrassed."
"It's kind of hard for me," Robertson told E! News on Tuesday. "It's embarrassing and all that, so I didn't do it to get any attention, for sure."
Robertson said he revealed the details about the incident in his new book, "The Good, The Bad, and the Grace of God," so that he could help others facing similar hardships. "I just did it to try to help others who've been through something similar," he said. The A&E star struggled with alcohol abuse due to the occurrence, until his family intervened.
"Kay [Jep's mom] didn't even know all those years that it happened," Jessica, Robertson's wife, said during the same interview. "We talk a lot with our kids and we want them to know that no matter, it wasn't their fault and you can always come to us."
Robertson described the incident in his book, saying at first the girl seemed "sweet" but then quickly became aggressive – pulling down his pants and forcing him to put his hands up her shirt. He also wrote that he dreaded attending classes after the event.
"I didn't want to go to school. I had a lot of absences," he wrote in the book, as reported by Fox News on June 9. "My mom always thought I was sick and there was definitely other reasons I didn't want to go to school. I think for a while I just tried to bury it so deep that I kind of forgot about it for a while." Robertson claimed that meeting Jessica and telling her about what happened was the start of the healing process.
"If you think long enough—and I think I did—that it didn't happen or [tell yourself] I'm just never going to think about it again, it will never come back again," he continued to E!. "What's sad is I'd look on Twitter and I saw several comments like 'How could you remember something when you were 6 years old?'"
Jep Robertson is Phil and Miss Kay Robertson's youngest son. He is often seen on "Duck Dynasty" filming and editing videos. He and Jessica have four children.
"The Good, the Bad and the Grace of God" will reach bookstores and digital downloads on June 23. "Duck Dynasty" will return to A&E on June 24 at 9:30 p.m. EDT.
© Copyright IBTimes 2023. All rights reserved.