Duggar Family Acknowledges Josh And Anna's Wedding Anniversary With Photo; 'Counting On' Fans Respond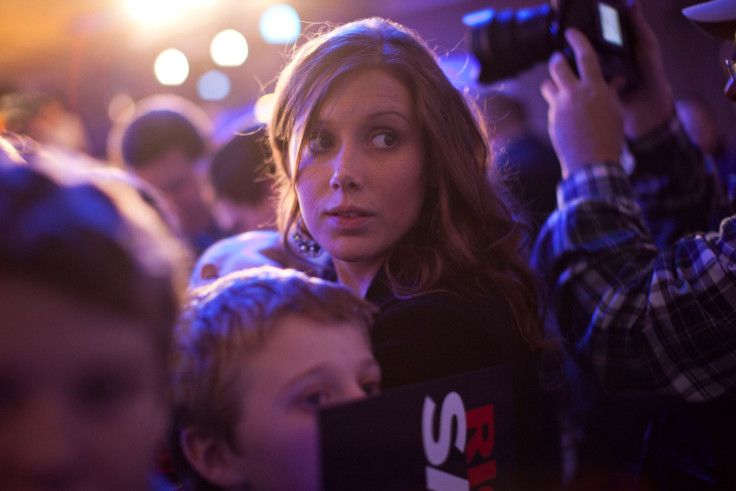 Monday marks a momentous occasion in the Duggar household. Eight years ago today, Jim Bob and Michelle Duggar's eldest child Josh Duggar was married, and in honor of the date, the reality couple wished their son and his wife, Anna Duggar, a Happy Anniversary on Facebook.
"We are so thankful for God's redemptive love in your lives," the "Counting On" couple wrote on their official Facebook page. The anniversary post included an updated shot of Josh and Anna, both 28, smiling and standing close to one another.
The post comes after a turbulent year for the couple. Josh was released from treatment after six months this spring. His rehabilitation came after he admitted to being unfaithful in his marriage and having a pornography addiction. Two months prior to the cheating realization, it was revealed that Josh had molested five underage girls, some of which were his siblings, when he was a teenager. The realization led to the downfall of the family's long-running TLC series "19 Kids and Counting," but not his marriage to Anna.
"We have been working with a professional marriage and family counselor to take important steps toward healing," Anna confirmed in May after Josh was released from treatment. "It isn't easy and some days are very difficult. It is a long road to rebuild trust and a truly healthy relationship. We are very thankful for God's forgiveness, grace and help, as it is our strength and guide to rebuilding our lives. As the future unfolds, we are taking one day at a time and we are grateful for your continued prayers for both of us and our sweet children."
While it appears things are on the up-and-up for Josh, Anna and their family, which includes Mackynzie, 6; Michael, 5; Marcus, 3; and Meredith, 1; some Duggar fans did not react so warmly to the anniversary post.
"Once a cheater always a cheater. She should have ran for the hills instead of lowering her stands for an unloyal husband. She is setting herself up for disaster and more heartache," one commenter wrote. "She is such a strong woman… she would have to be strong in order to stay with a monster like him," reads another comment. "This is one post that the Duggars should have left out," advised a fan.
Not everyone was against the couple staying together. A majority of commenters applauded the pair for honoring their wedding vows and making their marriage work.
"Given how little grace people are willing to give one another, this was a brave post by the Duggars!" reads one comment. "Why people wouldn't be happy to see a struggling marriage restored is beyond me!! I'm sorry for those who don't know how to extend grace and forgiveness," said one fan. "People need to realize he got help. And for that matter it's nothing to do with us. To [sic] many people like to get involved in other people's lives," reads another comment.
Josh and Anna's marriage is not a storyline on TLC's "Counting On" spinoff. The series, currently in its second season, focuses on Michelle and Jim Bob's other adult children. Recent episodes have heavily followed Josh's sister Jinger Duggar's fast-moving courtship with future husband Jeremy Vuolo.
© Copyright IBTimes 2023. All rights reserved.