Dwayne Johnson Shares A Rare Footage Of His Father At Madison Square Garden
KEY POINTS
Dwayne Johnson shares his father's wrestling footage
The actor dubbed Andre the "8th wonder of the world"
He calls himself a "pimply face" with a terrible afro haircut
Dwayne Johnson paid tribute to his late father Wednesday by sharing a rare footage. It showed the actor's father and uncles wrestling at New York City's Madison Square Garden in 1984.
The "Young Rock" posted the video on Instagram and wrote, "My dad, Rocky 'Soulman' Johnson and his tag team partner 'Mr. USA' Tony Atlas team up with the 8th Wonder of the World, Andre' the Giant VS My uncles, the original and true savages of pro wrestling - The Wild Samoans."
Johnson's father, Rocky Johnson, was a popular professional wrestler and the video shared by the 53-year-old actor and former wrestler featured a wrestling match between his father's team and his uncles. Rocky Johnson's team consisted of professional wrestler French Andre the Giant and "Mr. USA" Tony Atlas, who was a bodybuilder.
The highlight of the entire footage was the 12-year-old Johnson. At the beginning of the video, the "Young Rock" could be seen walking with his father before he entered the ring.
"And me - the 12yr old kid with the terrible afro haircut, pimply face, and black leather jacket with the attitude of a gangster," he added with laughing and facepalm emojis. He said he used to live on the road with his father and "all these wrestlers."
"I learned a lot of lessons and watched a lot of cutthroat shit go down in these locker rooms – where I was taught to always be respectful, keep my mouth shut and learn," he explained. "Especially around Andre."
"Don't get hurt. Always send the people home happy. Get in our cars, drive to the next city and do it all over again," he concluded the post. "What a wild, eccentric upbringing I'll always be grateful for."
In an interview with Access Hollywood, the actor admitted that if his father was alive, he would have loved the "Young Rock."
"The way the casting came together, the actors who brought the life my loved ones, and my dad, as you guys know, he died unexpectedly about a year ago this month," he said. "Man, he would have loved this. He would have loved to see this."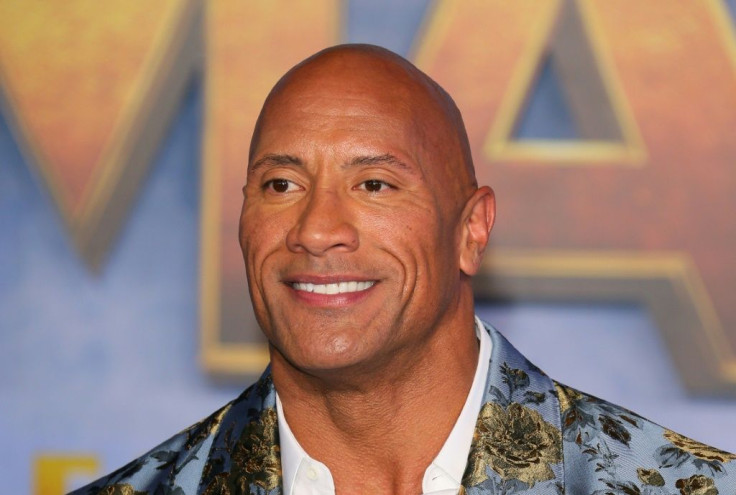 © Copyright IBTimes 2023. All rights reserved.