Dynegy ends Blackstone deal, seeks new bids from potentially interested parties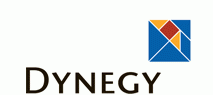 Energy firm Dynegy Inc. (DYN) said it intends to terminate the merger deal with Blackstone Group (BX), saying that the latter's offer will not receive the required shareholder backing, and plans to seek new proposals from potentially interested parties.
We are committed to moving Dynegy forward and, because we believe stockholders will not approve the transaction with Blackstone, the Board will initiate an open strategic alternatives process to maximize stockholder value, said, Bruce Williamson, CEO of Dynegy.
We will immediately engage interested parties, including Seneca Capital and Icahn Associates, who may have an interest in making an offer to acquire Dynegy, Williamson said.
Dynegy has also invited other interested third parties to contact Dynegy or its financial advisors Goldman, Sachs & Co. and Greenhill & Co., LLC.
In addition, Dynegy intends to retain an independent financial restructuring advisor to conduct a review that will include strategic alternatives to create stockholder value, including its previous analysis of individual asset sales, debt restructuring and cost cutting opportunities.
Meanwhile, shareholders of Dynegy are expected to vote today on the $4.7 billion offer by Blackstone Group, which is being opposed Dynegy's largest shareholders including billionaire investor Carl Icahn and hedge fund Seneca Capital. The special meeting of stockholders will resume today at 3:30 pm central time.
Icahn recently raised his stake in Dynegy to about 13 percent and offered $2 billion in credit line, after Dynegy warned it would face severe financial crisis, if shareholders voted against the Blackstone bid.
Houston, Texas-based Dynegy said it will engage with Seneca Capital over the immediate appointment of a candidate to the Dynegy Board. Seneca Capital has 9.3 percent stake in the energy producer.
The largest shareholders were not backing the deal despite Blackstone boosting the bid by 50 cents to $5 each last week. Both parties believe Blackstone's offer is too low.
Seneca even said that Dynegy is worth more than $6 each and may be valued as high as $18 a share, once the prices for electricity revives on the back a strengthening economy. U.S. consumers are paying, on average, 9.91 cents per kilowatt hour for electricity, according to the latest report from Energy Information Administration for the year to date period through Aug. 2010. In the same period last year, the price were 9.98 cents per kilowatt hour.
In August, Dynegy had agreed to be acquired by an affiliate of Blackstone Group L.P. for about $4.7 billion, including debt. At that time, Blackstone's offer of $4.50 in cash a share represented a 62 percent premium to Dynegy's closing share price on August 12. For the full story, please (click here).
Dynegy will have to pay Blackstone a $16.3 million termination fee as the deal is likely to fail.
Separately, Dynegy said it has adopted a shareholder rights plan, which will be exercisable if a person or group has acquired 10 percent or more of Dynegy's common stock or any person or group acquires more than 30 percent of Dynegy's common stock. The rights plan also sets a dividend of one right per outstanding share, with a Dec. 2 record date.
© Copyright IBTimes 2023. All rights reserved.