Dzhokhar Tsarnaev's Mother After Boston Bomber Death Sentence: The US Will Burn 'In Eternal Fire'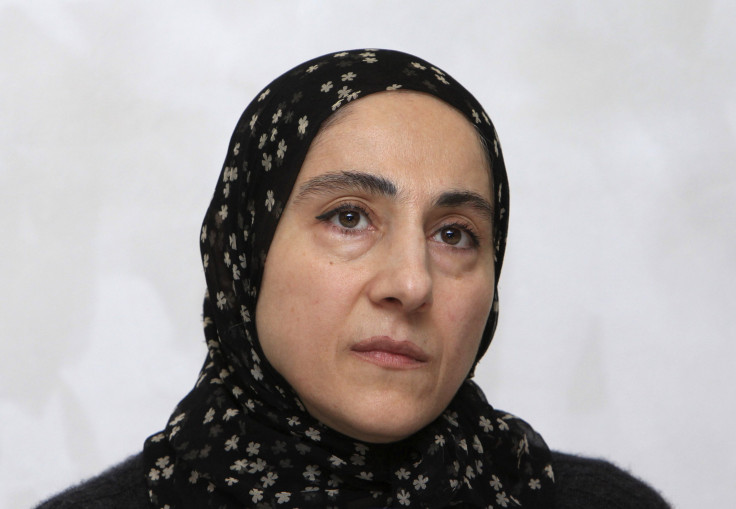 Zubeidat Tsarnaeva, the mother of Boston bomber Dzhokhar Tsarnaev, has spoken out about a jury's decision to have her son executed for his part in the 2013 Boston Marathon attack. The distraught mother, who has maintained her sons' innocence in the bombing that killed three people and injured hundreds, said the U.S. would burn in "an eternal and terrifying fire" for sentencing Tsarnaev to the death penalty, according to an exclusive from Vocativ.
The threat came in the form of messages sent to supporters of Dzhokhar Tsarnaev over the mobile communication platform WhatsApp Messenger. "They think that they are killing us and they celebrate this, but we are the ones who will rejoice when Allah grants us the chance to behold them in the flames of an eternal and terrifying fire, an otherworldly flame," Tsarnaeva told a friend via the app, according to Vocativ. Tsarnaeva lives in Dagestan, Russia. The messages were also posted on Russian social media.
A federal jury convicted Tsarnaev in April on all charges related to the Boston Marathon bombing, including conspiracy and using a deadly weapon to create mass destruction. In all, the 21-year-old terrorist was found guilty on 30 counts, 17 of which were punishable by death.
The defense had argued that Dzhokhar Tsarnaev's older brother, Tamerlan Tsarnaev, was the mastermind behind the terrorist plot, and that he radicalized his younger brother. Tamerlan Tsarnaev, who was 26 at the time of the bombing, was killed in a firefight with police during the early morning hours of April 19, four days after the marathon. Dzhokhar Tsarnaev was arrested later that day after he was discovered hiding in a boat in a resident's backyard. He was sentenced to the death penalty on Friday.
The Tsarnaev brothers' parents have said they refuse to accept the U.S. media's account of what happened on April 13, 2013. Zubeidat Tsarnaeva has previously accused the U.S. of a conspiracy against her sons, saying authorities framed the Tsarnaev brothers for the bombing.
© Copyright IBTimes 2023. All rights reserved.
FOLLOW MORE IBT NEWS ON THE BELOW CHANNELS