Ebola Outbreak: Singapore's First Suspected Ebola Case Tests Negative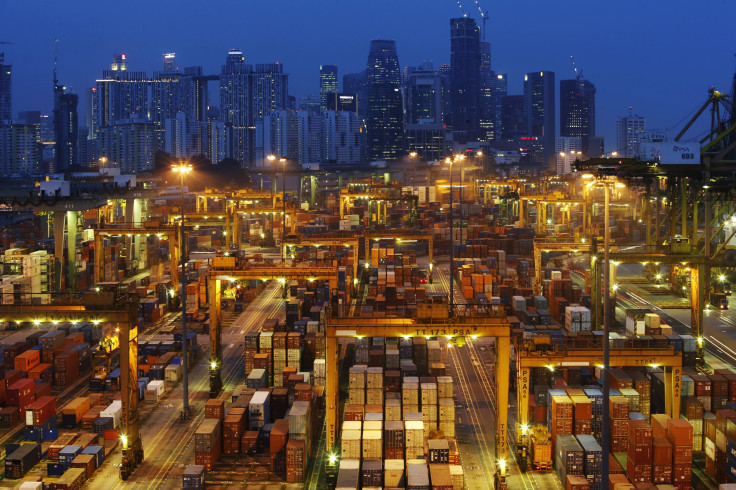 Update as of 6 a.m. EDT: A Nigerian woman who traveled to Singapore recently and was suspected to have Ebola, tested negative for the deadly virus, the Straits Times reported Thursday, citing doctors from a local hospital that admitted her. The woman had been sent to the Tan Tock Seng Hospital, or TTSH, to be tested for the contagious disease that has killed more than 1,000 people, mostly in West Africa.
"We saw a patient with a history from Nigeria," Philip Choo TTSH's CEO said, according to the Straits Times, adding that doctors did not find the patient to have had any "contact with any suspect or confirmed patients." The woman was kept isolated in the hospital's Communicable Diseases Centre until her tests came back negative and the doctors discharged her.
Singapore may have its first case of Ebola, with the suspected patient being a Nigerian woman in her fifties, a Strait Times report said Thursday.
Doctors at Gleneagles Hospital identified the woman as a possible Ebola case on Thursday morning. The woman, who came to the hospital's emergency room complaining of a fever, is said to have flown into Singapore recently.
At the hospital the woman was immediately isolated and transferred to the Communicable Diseases Centre at Tan Tock Seng Hospital by ambulance, according to the report.
Ebola, a viral disease has killed more than a 1,000 people in West Africa in its largest outbreak so far and many countries have issued travel advisories for the region, to curtail the spread of what is being termed as an international epidemic by the World Health Organization.
© Copyright IBTimes 2023. All rights reserved.