Ebola Virus In Uganda Hurting Nation?s Budding Tourism Industry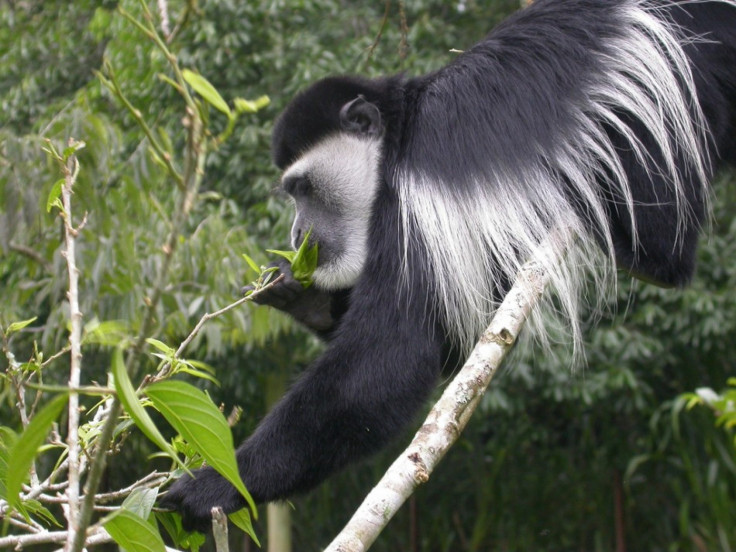 Uganda had hoped to have a big year for tourism in 2012 but a recent outbreak of the Ebola virus has forced many prospective visitors to cancel their trips.
Though the World Health Organization and most governments have not issued any travel restrictions for the East African nation because of the outbreak, the Uganda Tourism Association said Wednesday its members have reported massive cancellations -- and the timing couldn't be worse. July and August are the heart of the country's peak season for overseas visitors.
Uganda has had periodic outbreaks of Ebola over the years, but the latest outbreak has popped up in the western district of Kibale, near the famed Kibale Forest National Park. The sanctuary, home to one of the richest primate populations in the world, is popular with both biologists and tourists who visit, in particular, for a chance to view the endangered mountain gorillas.
"The Pearl of Africa," as Winston Churchill famously called it, prides itself on its natural offerings and was gaining a lot of favorable publicity this year. The country has traditionally lagged behind its neighbors Kenya and Tanzania but hoped to make a big push for its Golden Jubilee, celebrating 50 years of independence from the British. The government has a massive party planned for October and is making a push for international tourists to come enjoy the bash.
But an Ebola outbreak could make it a tough sell.
"We were starting to get very busy, but now this Ebola thing is dampening the opportunity," Amos Wekesa, head of the Uganda Tourism Association, told the Associated Press. "It's our history that's letting us down. What are we known for? Idi Amin, disease, poverty, all negative things."
Wekesa said members had reported massive cancellations.
"We are talking about millions of dollars here. If the government does nothing in terms of damage control, a lot of jobs are going to be on the line."
The Uganda Tourism Board released a statement Wednesday reiterating that "Uganda is still safe."
"All the national parks and protected areas are safe with no reported cases of Ebola," the agency said, clarifying reports in the press that claimed Kibale National Park was in the Kibale District. It's not; it's in [the] nearby Kabarole and Kamwenge districts in Western Uganda.
"Kibale National Park is open to all visitors and has no reported cases of Ebola and is therefore safe. There is therefore no need for any intending visitors to cancel their journeys to Uganda."
The U.S. Embassy in Kampala issued an emergency message for U.S. citizens last week recommending those residing and traveling in Uganda to avoid contact with people exhibiting symptoms of Ebola. Those symptoms include headache, joint and muscle aches, sore throat, sudden fever and weakness, followed by diarrhea, vomiting and stomach pain, according to the alert.
The embassy reiterated, however, that the "likelihood of contracting Ebola is considered extremely low unless there has been a direct contact with body fluids like saliva, urine or blood of an infected person or animal or the body of someone who has died from the disease."
Ebola, nevertheless, has had a deadly reputation around the world since it was first recorded in the Congo in 1976 near the river for which it's named.
The current outbreak began nearly a month ago and has killed at least 16 people, according to Uganda's Ministry of Health. At least 20 more are thought to be infected in Kibale District.
This is the fourth time Ebola has popped up in Uganda since 2000, when it killed 224 people. Forty-two more passed away in an outbreak in 2007 and officials recorded a lone Ebola case in 2011.
© Copyright IBTimes 2023. All rights reserved.
FOLLOW MORE IBT NEWS ON THE BELOW CHANNELS