Economic Growth In African Cities Like Lagos, Nairobi And Addis Ababa Paints The Urban Poor Into A Desperate Corner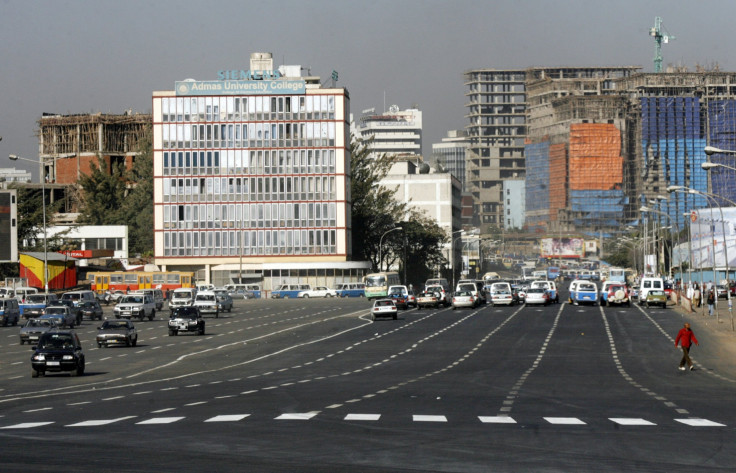 ADDIS ABABA, Ethiopia -- For urban areas across the African continent, rapid development has become a double-edged sword.
As economies grow -- the IMF projected this week that sub-Saharan Africa's economic output will expand by five percent this year and six percent in 2014 -- urban areas are developing at a breakneck pace. That means plenty of new construction, which creates employment opportunities and raises standards of living. But to make room for luxury hotels, sparkling shopping centers and towering residential centers in already-crowded urban areas, something has to give. And despite governmental efforts to make development work for everyone, the urban poor are increasingly paying the highest price for economic expansion.
In Nigeria's bustling port city of Lagos, beautification efforts often involve the sudden (sometimes violent) demolition of slums. In Kenya's capital city of Nairobi, families displaced by conflicts in the countryside arrive in urban areas only to find that accommodation is impossible to secure. And here in Ethiopia's capital city, ongoing construction projects have left some of the very poorest citizens in limbo, living in doomed shacks for years while they wait for authorities to grant them the new homes they've been promised.
To varying degrees, governments across the continent are aware of these problems and working to address them. But the situation is tricky. Many worthwhile projects simply cannot go forward without massive relocations, and addressing displacement is a constant challenge because reliable data on impoverished communities is hard to come by. In some cases, corruption leads to the unsettlement of the downtrodden for the benefit of the wealthy and well-connected. As governments, civil society groups and NGOs work toward a solution, vulnerable people across the continent can do little besides wait.
Lost In Limbo
Addis Ababa resident Yimenushal, 50, used to live in an apartment building where she had running water, electricity and a toilet. But when her area was slated for a new infrastructure project five years ago, city authorities relocated her to a smaller home. One year after that, demolition crews came and destroyed a large part of her residence, telling her she'd have to move again soon. But she remains stuck, living in a half-destroyed shack with no personal toilet, no water and no electricity. She only pays 6 Ethiopian birr ($0.32) per month for this temporary home, but she's not happy.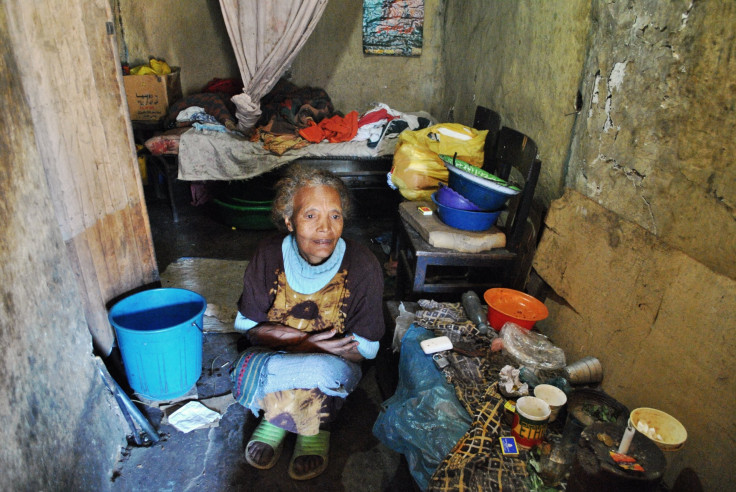 The Ethiopian government offers new condominiums to people like Yimenushal. Though such residences are heavily subsidized for poor citizens, she cannot fathom making the down payment, which she says will be 30,000 birr ($1,580).
As she waits for something to happen, Yimenushal has other things to worry about, and hyenas are near the top of the list. Many of the people who used to work in the neighborhood were butchers, which attracted wild animals to the area. Most of the butchers and their families have been relocated to condominiums on the outskirts of town. The hyenas remain.
"I'm scared here," Yimenushal said. "It's not a good house. I'm alone, and during the night there are hyenas, and I can hear people shouting. It's a terrible life we have."
Not far from Yimenushal is a family of nine that spans three generations; their house is in poor condition. One member -- C., 29, who did not want to give his whole name -- said they would like to move but cannot secure the three-bedroom condominium they need. He remembers that a few years ago, the local housing authority called his neighborhood to a meeting to inform them that their homes would be destroyed.
"Those who had the ability to pay for a condominium have gone, but the people left here don't have proper homes," C. said. "Here, everything is all out in the open. There are hyenas and other animals. It's scary for the children."
As bad as their circumstances are, they could be worse. The city government of Addis Ababa makes an effort to ensure its displaced residents aren't pushed onto the street. Houses like Yimenushal's may be dilapidated, but they still exist. In Lagos, not everyone can say the same.
"For the urban poor, living in slums or other informal settlements, the primary driver of displacement is urban renewal, which often requires getting rid of unsightly slums," said Andrew Maki, staff attorney at the Social and Economic Rights Action Center, or SERAC, based in Lagos. "That usually means demolitions and forced evictions, with inadequate notice, often with no alternative place to live and no compensation. It's usually driven by the agenda of private interests, and it's been going on for decades."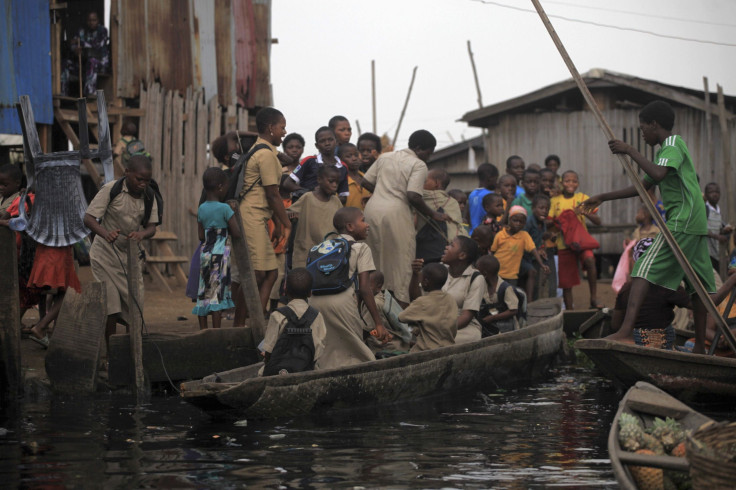 Maki points to an incident in February when about 9,000 people were rendered homeless overnight after bulldozers came to raze dilapidated homes in the Badia East neighborhood of Lagos. Men, women and children were left to find accommodation wherever they could, or else take to the streets and hope for something to change. SERAC worked with Amnesty International to publish an extensive
report
on the results.
"What happened that day was a shock because there was no notice whatsoever; we were not notified at all. We only heard that there were [bulldozers] around on that day, thinking it was part of the environmental sanitation exercise," said Badia East resident Bimbo Omowole Osobe, 55, to the researchers. "I had a house with tenants and their children living in there; I had two shops, too, where I sold mineral drink. You know when a woman loses her child, you know how she feels? That is how I can compare what happened that day."
In Nairobi, people often have trouble finding accommodation in the first place. In the Kenyan countryside, violence rooted in ethnic rivalries -- especially following the conflicts that erupted after the disputed 2007 presidential elections, which killed at least 1,200 people and displaced hundreds of thousands -- often spurs families to move to the capital city, where they face immediate challenges.
"In Nairobi there's a huge pressure on land, but it's also really vital for people to be as close to the city as they can because transport is so expensive in those situations," said Simone Haysom, lead researcher on urban issues with the U.K.-based Overseas Development Institute. "So most people try to find accommodation using whatever networks they have -- family networks, churches, community groups -- and that increases overcrowding. People without access to those resources have to live on the periphery."
The situation is likely to get worse. Nairobi's population has increased more than tenfold over the past 50 years, and more than 60 percent of the country's residents are expected to live in urban areas by 2030. The trend is reflected across the continent; it is estimated that half of all Africans will be living in urban areas by 2050.
Fuzzy Numbers
Civil society groups, NGOs and some government officials are working to prevent marginalization of the poor as development progresses. But the challenges are immense, and that has a lot to do with a lack of information.
In Addis Ababa, some of the confusion comes down to complicated governmental organizational structures. Haregot Alemu, the general manager of the city administration's Land Development and Urban Renewal Agency, notes that his department is one of seven that answers to the Land Development and Management Bureau, which in turn answers to the City Council. Haregot's agency is responsible for clearing slums in preparation for new projects. But once residents are told to move out, they have to work with a different department that deals with housing in order to secure their next living arrangement.
For citizens, the process is complicated. Only the government can own land in Ethiopia -- the same is true for Nigeria -- but some people own their homes. When these residents are displaced, the city gives them leased land and compensation. People like Yimenushal, who didn't own their homes but rented from the government, are offered condominiums. The size of the subsidy and the percent required for down payment vary based on each person's income.
Since the condominium program began in 2005, more than 100,000 people have moved in, according to Haregot. He says the housing department builds 50,000 new homes annually, while his own agency aims to clear 200 hectares of informally inhabited land each year. About 60 percent of his budget of more than 1 billion birr ($52.7 million) covers compensation for displaced households.
Asked how the agency responds to complaints like Yimenushal's, Haregot points to the benefits of ongoing construction. "There is high poverty and high unemployment in Addis, so when we construct this huge amount of housing, we have also opened an opportunity for employment," he said. "We have a small micro-enterprise bureau in the city, which is for those people who cannot afford even to pay the down payment, and some local NGOs also have programs to help."
Haregot is unsure why Yimenushal's condominium should require a down payment of 30,000 birr, noting that the small studio she needs should require no more than 8,000 birr ($421) upfront. That confusion is a hallmark of development problems in Addis, says Ezana Haddis, a displacement expert and a lecturer of urban development studies at the Ethiopian Civil Service University.
"I really appreciate what the city is doing, but they have significant limitations beyond their capacity that should really be considered at the city level," Ezana said. "Even some people who get decent replacement housing still end up missing the vibrancy and economic opportunities they had in their old area. People who used to run informal businesses discover they're not prepared to work out of a condominium several kilometers from the original site. And those who get land compensation often end up with less money than they expected, because new building standards have made everything more expensive."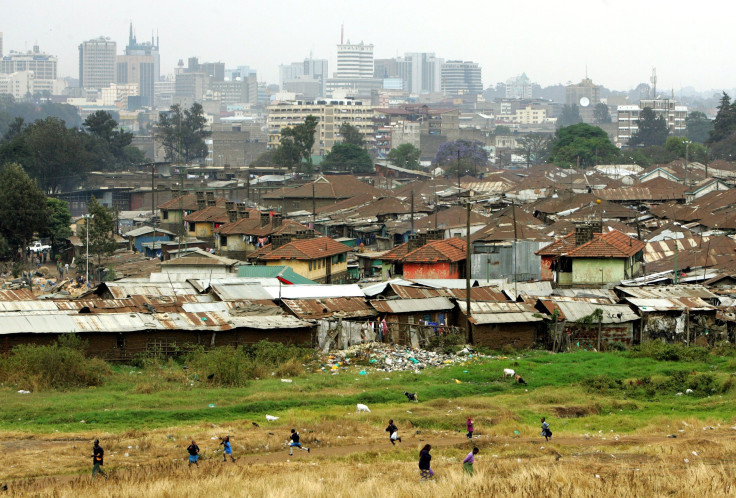 Sometimes the confusion over data, relocations and compensations can be a bit more sinister. Maki of SERAC notes that the Lagos government may have used a general lack of information to its advantage.
"When there has been a displacement and people are almost immediately scattered, how do you tally the number of people who were affected?" he said. "Without the numbers, the Lagos state government has been able to say that some of the inhabited areas it demolished were only rubbish heaps. So having the actual numbers is critical."
But those communities that tend to be displaced were often poorly organized in the first place -- sometimes on purpose, in order to evade the authorities. That makes them at once more difficult to track and more vulnerable to abuse.
"There's a lot of fluidity in these communities; people are moving constantly for a variety of reasons, so identifying a community can be challenging," said Haysom of the situation in Nairobi. "Also, people are very reluctant to be identified and very distrustful of authorities for obvious reasons."
In urban areas where poor people get caught in the middle, these issues ultimately lead to disillusionment. C., who lives with elders and children in a run-down home on a hyena-infested piece of land, doesn't have any sympathy for organizational difficulties or paperwork problems. "The government doesn't pay attention to poor people in this city," he said. "They just sell land to whoever has the most money."
Growing, Growing, Gone
Urban displacement can be a mess of massive proportions, but there are signs that the process will improve -- and has been improving -- with the passage of time. In Ethiopia, Ezana points to older relocation efforts carried out by the Addis Ababa city administration. Only a few years ago, the process was similar to what still goes on in places like Lagos.
"One area of Kazanches [a central neighborhood in Addis Ababa] was cleared for hotels, and that was a failure," he said. "There was no public participation; the people were notified and then they were forced to leave. But since then, in more recent projects, the government has tried to improve. There were some negotiations, and the authorities tried to accommodate the demands of the people."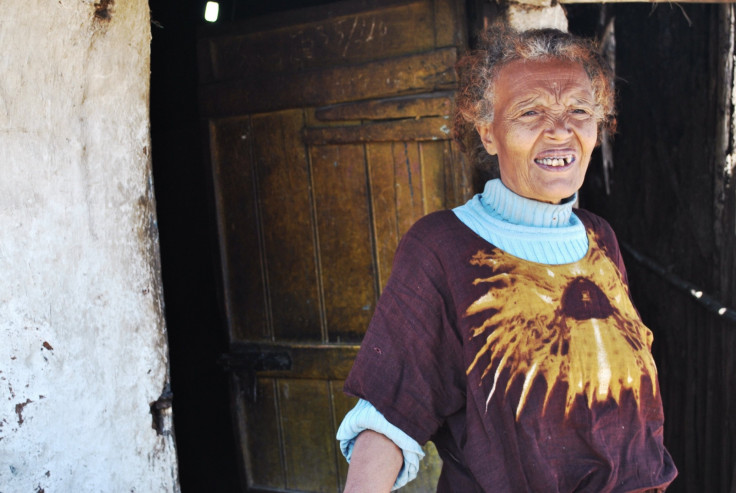 Authorities at the Addis Ababa Land Development and Urban Renewal Agency know full well that their work is sensitive, complicated and sometimes controversial. "We have a gap in terms of skills and professionals," Haregot said. "Urban renewal is a very sophisticated issue -- it's a political issue, a social issue and an economic issue. We want to learn lessons from other countries that have already passed through this process."
Where governments are slow to embrace a human-rights-centered approach, civil society groups and NGOs are trying to effect change. In Lagos, SERAC is working to put urban residents' concerns at the forefront of government urban renewal projects. The group stages protests, files lawsuits, conducts surveys in informal communities before demolition occurs, and lobbies to get development partners such as the World Bank on board.
But overshadowing everything is an understanding that development -- and with it, relocation -- must continue. "Economic activity creates a lot of pressure, since people want to build on urban land," Haysom said. "But that growth can be channeled into infrastructure and other things that make cities more livable, and communities more sustainable."
Some members of poor urban communities still suffer as a direct result of Africa's growth, and for them, long-term continental gains don't mean much. C., for one, isn't sure what will become of him and his family. "Maybe we will die here," he said with a laugh. "There are so many hyenas -- maybe one will eat me!"
Yimenushal is a bit more optimistic. "They should give me a house. I am poor. I am not married. I don't have helpers. I don't have any financial means," she said. "I don't know what will happen; I can only have hope."
FOR FREE to continue reading
✔️ Unlock the full content of International Business Times UK for free
offer available for a limited time only
✔️ Easily manage your Newsletters subscriptions and save your favourite articles
✔️ No payment method required
Already have an account? Log in
© Copyright IBTimes 2023. All rights reserved.