Ed Sheeran Denies Deleting Twitter Due To 'Game Of Thrones' Cameo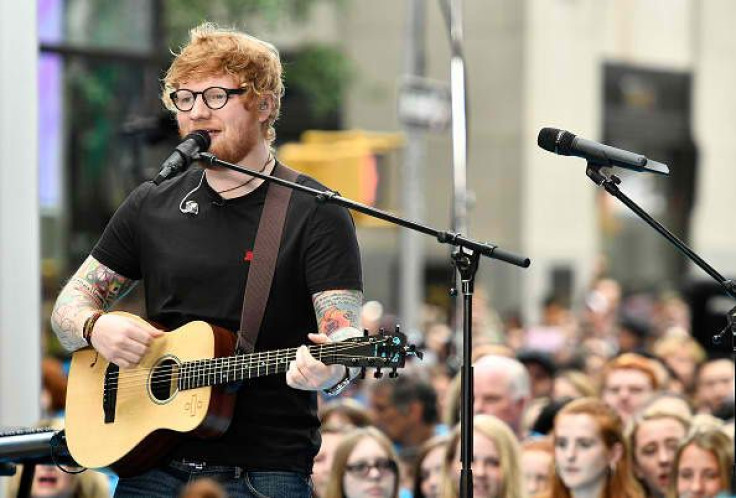 Ed Sheeran has denied that he deleted his Twitter account due to the backlash he received for his "Game of Thrones" Season 7 cameo.
Earlier this week, Sheeran's fans were shocked when they noticed that the singer had deleted his Twitter. Rumors then surfaced that the "Thinking Out Loud" crooner took down his page because of the negative criticism he received for his brief cameo in the Season 7 premiere of the HBO TV show, "Game of Thrones."
READ: Ed Sheeran deletes Twitter account after his cameo in "Game of Thrones"
On Wednesday, Sheeran responded to his controversial departure on Twitter in a post on Instagram. The "Shape of You" singer stressed that his decision had nothing to do with his appearance on "Game of Thrones" nor the reaction of viewers because he had always planned to leave the social media site sooner or later.
"Last [I'll] say on this. I came off Twitter Coz I was always intending to come off Twitter, had nothing to do with what people said about my game of thrones cameo, because I am in game of thrones," he wrote. "Why the hell would I worry what people thought about that. It's clearly [expletive] awesome. Timing was just a coincidence, but believe what you want. Here is an unrelated picture of me and my wonderful manager riding off into the sunset together."
Sheeran made his acting debut in the premiere episode of "Game of Thrones" Season 7. While his followers were happy with his performance, a number of "GoT" fans were not as impressed with the singer's involvement in the series.
The Independent noted that most of the criticism directed at his appearance was due to the fact that the production failed to disguise Sheeran's cameo. When the Coldplay drummer Will Champion and Snow Patrol's Gary Lightbody appeared on the show, they were difficult to spot in their scenes because they were in full costume. The fans expected the same to be done to Sheeran's character. Some were also turned off by his appearance that only involved two lines.
Meanwhile, prior to the airing of the premiere episode, Sheeran previously warned that his cameo in "Game of Thrones" was not significant and that it had been "built up too much." "Nothing exciting happens in this scene, we just have a conversation and that's kind of it. People will just be like, 'Oh... oh, all right.' It's not an integral part of it, at all. I'm just like, in it," the singer told Entertainment Tonight.
Do you believe that Sheeran did not delete his Twitter account due to his appearance in "Game of Thrones" Season 7? Share your thoughts below.
© Copyright IBTimes 2023. All rights reserved.