Eddie Redmayne, Wife Expecting Second Child 16 Months After Daughter's Birth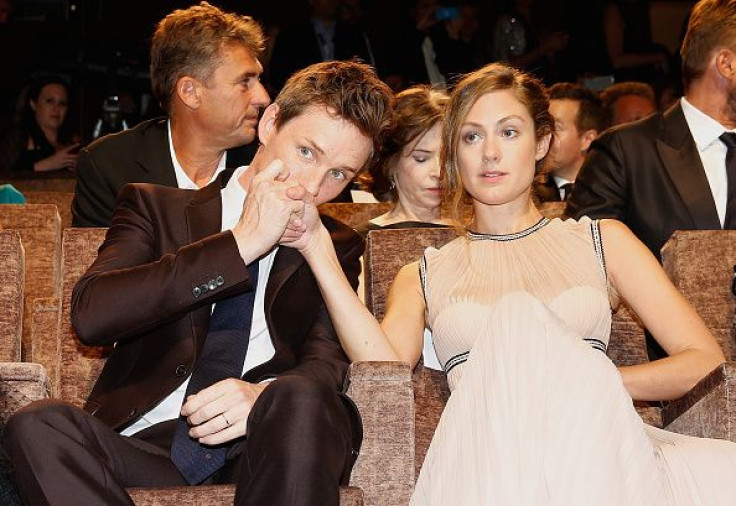 Eddie Redmayne and his wife, Hannah, will soon welcome their second child.
The actor and his wife already have a 16-month-old daughter named Iris May. "Eddie and Hannah Redmayne are delighted to confirm they are expecting their second child," a source told People.
Prior to the announcement, the couple was first spotted at an event in West London. Photo of the Redmaynes were posted online via the Daily Mail, and Hannah's slight baby bump already showed.
As of late, it is still unclear how far along Hannah is and when she's expected to give birth, but the second-time parents will most certainly be as doting to their second child as they were when Iris May arrived on June 15, 2016. Prior to Hannah giving birth, the "Fantastic Beasts and Where to Find Them" actor also talked about her pregnancy.
"I'm trying to keep her hydrated. That's my job. I'm excited. But I don't think it's sunk in yet. We just bought our first baby book. So there's the first step. We're waiting to find out the sex. We want to be surprised. It will be a big surprise either way! I figure part of it I'll get from the book and part will be just instinct," he told People.
Redmayne married his wife in December 2014. Following Iris May's birth, the actor said that he has become more appreciative of his well-deserved "me time." "I love time off. It's amazing and so it's been great because I've got to spend the first four and a half, five months with Iris. I know that this is a very privileged thing because I speak to many mates of mine who have kids and they're back into work, days or three later," he told People.
While speaking with Ellen DeGeneres on the "Ellen Show," Redmayne also said that feels like he's on caffeine 24/7 since his daughter's birth. But despite all of the sleepless nights and efforts he put into taking care of her, one smile from Iris May, and he feels great. "And it's totally worth it," he said.
© Copyright IBTimes 2023. All rights reserved.