Eddie Redmayne Teases Dark Tone Of 'Fantastic Beasts,' Says It Will 'Feel Like A Thriller'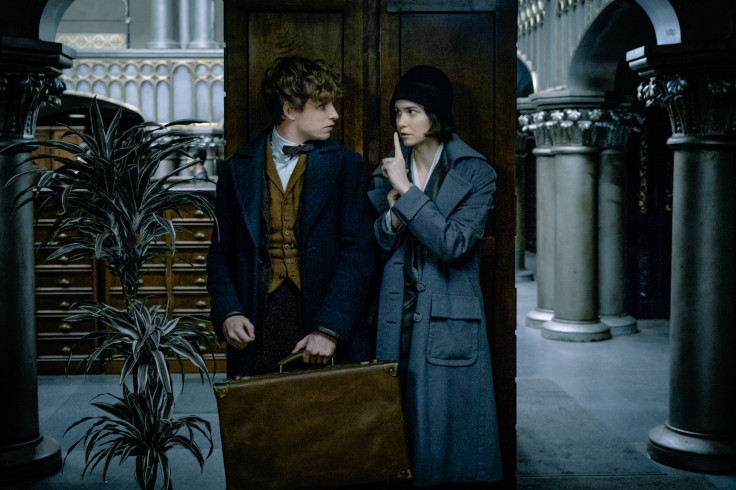 "Fantastic Beasts and Where to Find Them" is set in the Wizarding World from "Harry Potter," but it sounds like it'll get darker much faster than the original films did. Star Eddie Redmayne, who plays Newt, revealed that the magical movie is a bit intense.
"One of the things that I found quite extraordinary about the script when I read it is that it's there are moments that feel like a thriller," he teased to Entertainment Weekly. "There is a dark aspect to it."
The San Diego Comic-Con trailer (seen above) made that quite clear. The video shows Colin Farrell's character discovering a building in ruins after one of Newt's creatures attacked. The promo makes it clear that Newt's missing creatures aren't just a small mistake. It could start a war.
Of course, that isn't to say everything is intimidating and scary. Redmayne added that "Fantastic Beasts" will also make audiences laugh. "There is a kind of comedic quality to it, and sort of romance. We have all these different genres, and yet somehow J.K. Rowling has managed to weave them together. I think it's surprising about how moving it is. All I have when I read scripts is that instinct, and I was really moved by it."
Speaking of romance, there should be some sparks between Newt and Tina (Katherine Waterston). The two eventually get married, but it isn't clear when their relationship will start in the "Fantastic Beasts" trilogy. However, Waterston and Redmayne may have been given some hints about the future relationship.
"[J.K. Rowling] did end up telling us a little bit about a futures, a little bit about where we go," Alison Sudol, who plays Queenie, told MTV last month. "We were trying to get any details that we could and see how we could grow into them. But like, she also filled out the world for us."
"Fantastic Beasts and Where to Find Them" hits theaters Nov. 18.
© Copyright IBTimes 2023. All rights reserved.
FOLLOW MORE IBT NEWS ON THE BELOW CHANNELS