Edward Snowden's NSA Leak Raises Questions: A Few Things We'd Like To Know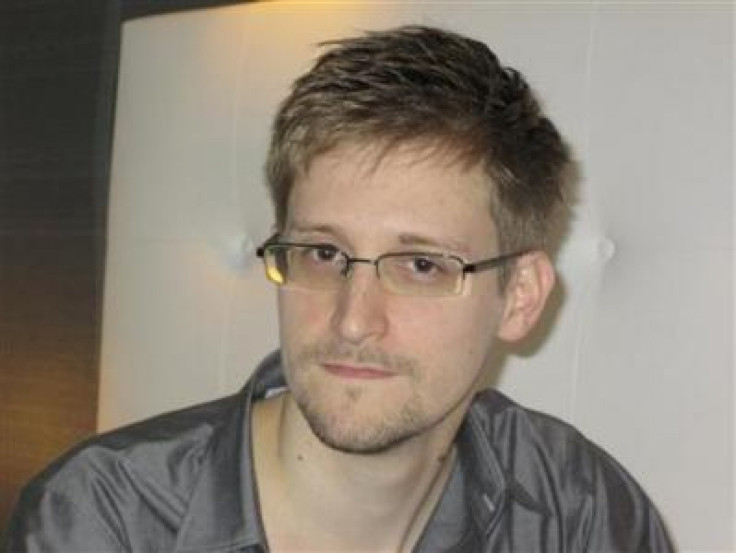 Updated: Wednesday 10:45 a.m. ET
In the days since the Guardian and the Washington Post published leaked government documents that exposed the National Security Agency's sweeping domestic surveillance program, the dramatic news has raised more questions than those involved have provided answers. And we may never fully understand the extent and purpose of the NSA's surveillance operation or the true level of cooperation between the government and Internet and phone service providers.
Though whistle-blower Edward Snowden identified himself in a candid interview with the Guardian's Glenn Greenwald, an air of mystery still surrounds the 29-year-old former CIA employee, and some key questions remain unanswered. Here's a summary of what we would most like to know about Snowden and the murky timeline that led to the Guardian's big scoop last week.
Where was Snowden working when he first contacted Laura Poitras and Glenn Greenwald, and what did he have to offer them then?
Snowden first contacted documentary filmmaker Laura Poitras, who shot his video interview in Hong Kong with Greenwald and shared a Guardian byline, in January, according to Poitras' interview with Salon's Irin Carmon. It appears that Snowden first contacted Greenwald, who has long been crusading against civil liberties violations, in February.
When the news broke last week, Snowden was employed in Hawaii by Booz Allen Hamilton, a consulting firm with deep ties to the U.S. intelligence apparatus. But according to Booz Allen's statement on Monday announcing his firing, Snowden had been employed there for less than three months. Greenwald has said on Twitter that Snowden's last NSA contract job was with Dell, but he has not confirmed that Snowden was working for Dell when he first contacted Poitras and Greenwald, or if he was offering any information he obtained from Dell.
If Snowden was already planning to leak classified information to journalists before he began working for Booz Allen, why did he take a job there at all?
When asked if Snowden may have gone to Booz Allen "with the express intention of leaking this," Poitras told Salon's Carmon that such an implication was "completely absurd," and that Snowden was not sent there by the journalists to spy.
"I didn't know where he worked, I didn't know he was NSA, I didn't know how — nothing," Poitras said. "There was no, like, Oh do you think you …, no nudging. It's like the crazy correlations that the NSA does. There's no connection here. We were contacted, we didn't know what he was up to, and at some point he came forward with documents."
Greenwald did not respond to an interview request.
The Guardian reported that Snowden made a $200,000-a-year salary at Booz Allen Hamilton; Booz Allen says he made $122,000. Why the discrepancy?
Granted, Greenberg said Snowden made "about" $200,000, but that's still significantly more than the $122,000 annual "rate" Booz Allen said he was paid. Greenberg admitted that he never saw pay stubs and that he didn't think Snowden's salary was a "central part of the story." Given that his compensation was underlined in Booz Allen's brief statement, it seems they don't want us to ignore this. (But there's probably a lot they would like us to ignore.)
How long had Snowden been living in Hawaii?
Update: The Independent got the information about Snowden's Hawaii rental from an AP wire report; a Los Angeles Times story also published similar information obtained from an interview with an estate agent.
According to a profile in the Independent, Snowden and his girlfriend, dancer Lindsay Mills, "left their rented home on May 1 when their landlord decided he wanted to sell up." The property is in the Waipahu neighborhood, which is west of Honolulu near Pearl Harbor. It is unclear how long the couple had been living there when they left and and we have no further information where they subsequently moved.
The Independent referred to the University of Maryland facility where Snowden worked as a security guard as a "secret" facility, based on Snowden's interview with the Guardian, but a university spokesman who spoke to the Washington Post says otherwise. The spokesman told the Post that Snowden worked as a "security specialist" for the school's Center for Advanced Study of Language, which he said was not a classified facility.
How did Snowden get access to the top-secret documents he leaked?
In the instantly famous video interview published by the Guardian Sunday, Snowden explained that as a systems administrator for NSA contractors, he was exposed to a broad spectrum of classified information, and he indicated that this access was simply a function of his job responsibilities. But a former senior CIA official, speaking to the Washington Post, doubted some of Snowden's claims: "When he said he had access to every CIA station around the world, he's lying." According to the same Post article, administration officials were baffled by the whistle-blower's claim that he was given authorization from the Foreign Intelligence Surveillance Court.
The questionable access to the leaked documents boosts speculation that there may have been a second source involved. Greenwald himself indicated in an appearance on ABC's "This Week" Sunday that Snowden might not have been his only source for the blockbuster story.
"I am not going to confirm that there is only one -- there could be one or more than one," Greenwald said on the show. "[S]ince the government hides virtually everything that they do at the threat of criminal prosecution, the only way for us to learn about them is through these courageous whistle-blowers -- who deserve our praise and gratitude, and not imprisonment and prosecution."
Why did the Washington Post and the Guardian choose to publish only four of the 41 PRISM PowerPoint presentation slides? What did the remaining 37 slides show?
In a first-person account of his extraordinary correspondence with Snowden, the Washington Post's Barton Gellman said that the Post "sought the views of government officials about the potential harm to national security prior to publication and decided to reproduce only four of the 41 slides," but, unsurprisingly, he did not give further specifics. According to Gellman, Snowden initially insisted that the Post publish the full text of the PowerPoint presentation and was disappointed when the Post would not agree to that. "Shortly afterward he made contact with Glenn Greenwald of the British newspaper the Guardian," Gellman wrote.
The Guardian, too, published only four slides -- the same slides the Post published. We have not found any comments from the Guardian on its decision, but Gellman noticed the parallel in a tweet, adding, "there are things in there that should stay secret."
FOR FREE to continue reading
✔️ Unlock the full content of International Business Times UK for free
offer available for a limited time only
✔️ Easily manage your Newsletters subscriptions and save your favourite articles
✔️ No payment method required
Already have an account?
Log in
© Copyright IBTimes 2023. All rights reserved.