Elderly Man Fatally Shot In The Head While Sitting On Bronx Bench: Police
KEY POINTS
Robert Brown was fatally shot in the head in a Bronx park last Saturday
It was unclear if the men responsible for the shooting stole anything from him
Authorities are now searching for the two men who fled the scene
A 62-year-old man sitting on a Bronx, New York bench Sunday was killed during a robbery attempt.
Robert Brown was sitting on a bench in Aqueduct Walk near the intersection of West Fordham Road in Fordham Manor Sunday when two men approached him at around 3 p.m., the New York Daily News reported, citing police.
The duo attempted to rob Brown and one of the men opened fire on the University Heights resident at some point during the encounter, a report by The New York Post said.
Brown, who reportedly lived just steps away from the scene, was struck by a bullet and taken to the nearby St. Barnabas Hospital. Doctors were unable to save him and he was pronounced dead later on.
There were no immediate arrests following the shooting incident.
"It's unclear if property was removed," a police spokesman was quoted as saying regarding the attempted robbery.
Police are now searching for the two men who fled the scene. Additionally, authorities searched for surveillance footage Sunday night in an effort to identify the suspects.
A 57-year-old neighborhood resident, who asked not to be named, described Brown as a "nice guy" that "wasn't violent."
"[I]t surprised me because I could be next," the man, who has been living in the neighborhood for more than 30 years, was quoted as saying.
"The things that I'm seeing now, I've never [seen] before. Random stuff like this ... more shooting. It's not really a safe area anymore," the man added.
A similar incident occurred in Akron, Ohio in May when a 58-year-old homeless man was fatally shot in the head while sitting on a park bench.
Police were responding to a shooting at 201 Park Street's Grace Park at around 4:55 p.m. on May 8 when they found Randall Proctor lying on the ground with an apparent gunshot wound to the head.
Proctor was transported to the Summa Akron City Hospital, where he was pronounced dead shortly after 5:10 p.m.
Authorities determined Proctor, who was homeless and had stayed at the nearby Haven of Rest Ministries, was sitting on a park bench when a person approached him from behind and shot him.
The attacker, identified as 25-year-old Hakim Mitcham, later confessed to shooting and killing Proctor.
Mitcham was charged with murder, aggravated murder and felonious assault over Proctor's death. He pleaded not guilty in June to his charges.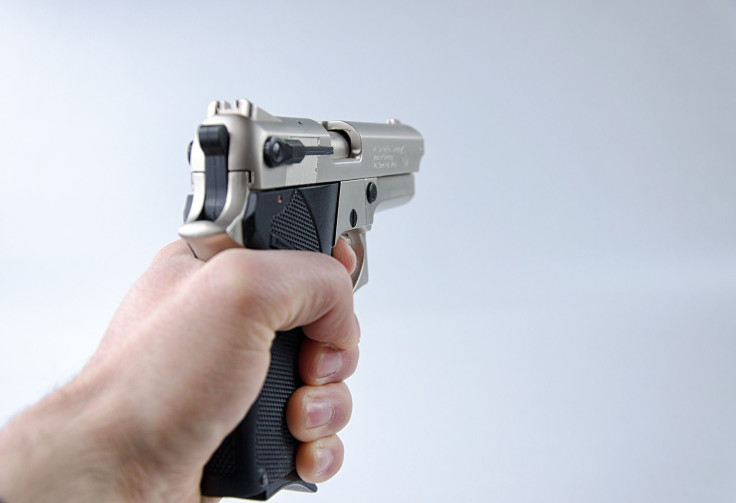 FOLLOW MORE IBT NEWS ON THE BELOW CHANNELS