Election 2016: Chris Christie Embraces Nuclear Energy Industry That Has Backed Him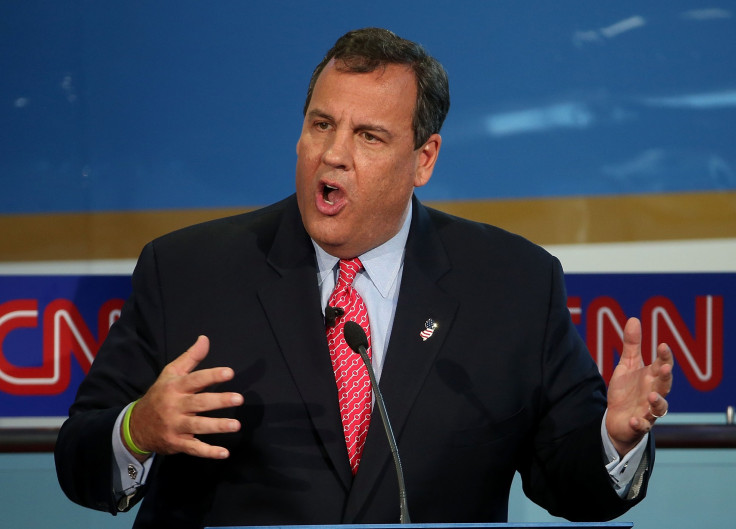 Gov. Chris Christie said Wednesday the federal government should follow New Jersey's lead and invest in nuclear energy to address climate change. Left unsaid: Christie has received substantial support as governor from the nuclear energy industry.
During CNN's Republican presidential debate, Christie argued against "massive government intervention" to address climate change, and said that in New Jersey "53 percent of our electricity comes from nuclear."
"We shouldn't be destroying our economy in order to chase some wild, left-wing idea that somehow us by ourselves is going to fix the climate," Christie said. "We can contribute to that and be economically sound. We have proven we can do that in New Jersey. Nuclear needs to be back on the table in a significant way in this country if we want to go after this problem."
Energy companies with nuclear interests have poured money into groups affiliated with Christie since he became governor, and at least one such utility -- New Jersey's largest electricity provider -- is backing his presidential campaign.
Two of New Jersey's three nuclear power stations are owned by PSEG Nuclear. The firm's parent company, Public Service Enterprise Group (PSEG), has donated $250,000 to America Leads, a super PAC supporting Christie's presidential bid.
Ralph Izzo, PSEG's president and CEO, serves on the Christie campaign's New Jersey finance leadership team. Izzo also chairs the board of Choose New Jersey, a nonprofit that has funded Christie's foreign travel as governor. To qualify for a seat on the group's board, a company must pledge to donate $150,000 for three years. PSEG is also a donor to the New Jersey governor's mansion fund.
Under the state's pay-to-play rules, PSEG and its executives cannot contribute to Christie's gubernatorial campaign or the New Jersey Republican Party. But those rules don't apply to federal political committees or nonprofit groups.
While Christie chaired the Republican Governors Association last year, the group accepted large contributions from the nuclear energy industry. Duke Energy was one of the RGA's top donors on Christie' watch, donating more than $3 million. The firm has has seven nuclear energy stations and plants around the country. NextEra Energy, which has three nuclear facilities, contributed $2.5 million to the RGA in the 2014 election cycle.
While the United States has not built new nuclear energy reactors since the 1970s, President Barack Obama's administration has sought to jumpstart the construction of new facilities through loan guarantees as well as environmental regulations that permit states to count new reactors as part of their efforts to reduce carbon emissions.
© Copyright IBTimes 2023. All rights reserved.