Election 2016: Donald Trump Campaign Headquarters Illustrates Complicated Campaign Finance Rules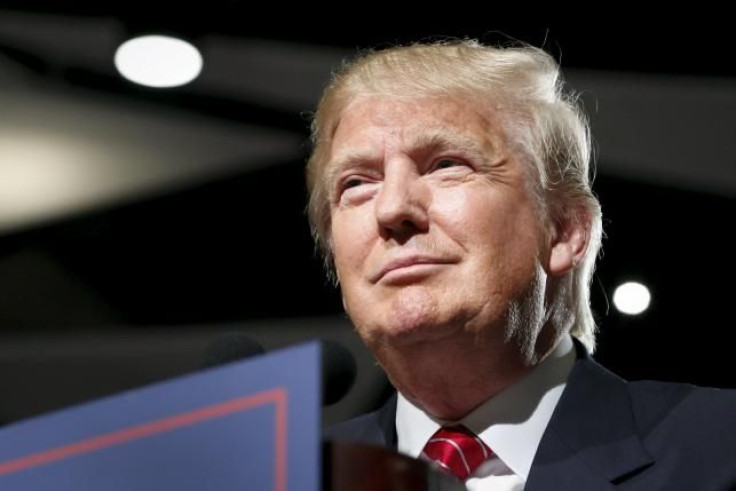 WASHINGTON -- There is really only one place that anyone could imagine Donald Trump would headquarter his campaign: the Trump Tower on Fifth Avenue in New York City. The 68-floor skyscraper bears his name in bold letters. It's the set of his reality television show. It's where he rode the escalator to deliver his announcement speech. And it's one of the most iconic -- or at least most emphatically branded -- buildings in the city.
But having Trump's small campaign staff working out of his building isn't all that simple. Federal campaign finance laws don't allow a candidate to use office space without paying rent, even if they own the company that owns the building. It's clear that Trump's campaign and company are closely intertwined. The phone number to contact Trump's campaign is the same number that has appeared on several of his real estate company's press releases.
"It's unusual in the sense in that you have a candidate who owns this much property, but the law does deal with the issue of a candidate owning a building and renting themselves office space," said Lawrence Noble, a former FEC general counsel who is now senior counsel at the nonpartisan Campaign Legal Center. "The scope of this may be unusual."
The Trump campaign says they're following all the rules. "We pay fair market value for our office space," campaign manager Corey Lewandowski told International Business Times.
That would appear to create an unusual circle of payments.
So far, Trump's campaign has largely been dependent on his own money. According to his FEC filings, Trump has loaned his campaign $1.8 million. There is no limit on how much a candidate can donate or lend to his own campaign. His campaign, in turn, is making monthly payments to Trump Tower Commercial for an expense marked "rent" at a rate of $9,583.33 a month. Trump's company is a privately held operation, so after expenses and taxes, presumably some of that rent goes back to Trump in the form of profits.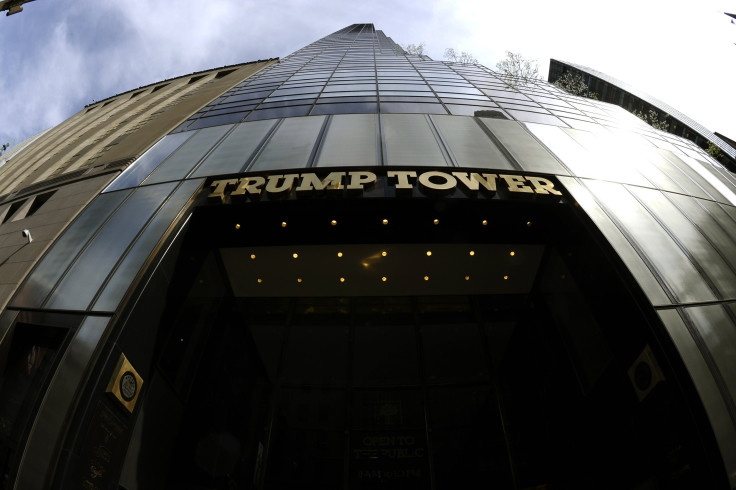 But if Trump's campaign weren't paying rent to his company, he would be in violation of the rule. Simply allowing the campaign to use the office space free of charge would be considered an in-kind contribution and violate prohibitions on corporate donations.
(If Trump -- or any candidate -- used his own home for his campaign headquarters, he wouldn't need to pay himself rent: That would be considered a personal in-kind donation and subject to no limits under campaign finance laws.)
"If a campaign uses the facilities of a corporation or labor organization, the campaign must reimburse the organization within a commercially reasonable time and at the usual and normal rental charge," FEC spokeswoman Judith Ingram explained. "Use of facilities may include, for example, the use of telephones, typewriters or office furniture. It is also advisable that payment be made to the corporation or organization in advance in order to avoid a prohibited contribution from the organization."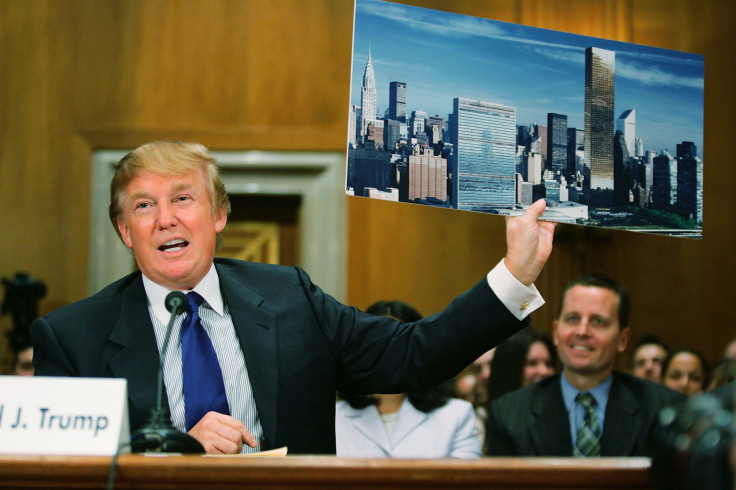 Trump's surge to the front of the polls has likely brought campaign donations into his coffers. He could eventually pay rent to his own company with donor money.
That's not unheard of. Congressional candidates frequently rent space that their businesses own to their campaigns, said Noble. Candidates must simply pay the market rate for the space. If the campaign pays too little, then use of the space can be considered an in-kind donation. If the campaign pays too much, the candidate could be accused of using donor money for personal gain.
Donald Trump Presidential Candidate Profile | InsideGov
The going rate for commercial real estate in Trump Tower is between $75 and $100 a square foot, according to Michael Cohen of the real estate company Colliers International. Those rates can vary according to a number of factors, including condition, views, floor level and length of the lease. Trump's campaign HQ staff consists of only a couple of people so the space involved may be relatively small.
Other candidates also have to deal with real estate issues and FEC compliance, of course. Hillary Clinton's campaign is renting office space in Brooklyn, opting not to add any additions to the shabby interior to keep costs down. Jeb Bush's campaign headquarters is in Miami. With a much larger staff than Trump, his campaign has made one rent payment for $77,739.76. The campaign also made a $145,308 deposit for his rent.
But Trump is one of the few presidential candidates to still be actively running a corporation. Mitt Romney had left business by the time he ran for president. The last active business leader to run for president was Ross Perot, who ran in 1992 and 1996 -- before the 2002 McCain-Feingold law placed stricter limits on "soft money" in campaigns.
FOR FREE to continue reading
✔️ Unlock the full content of International Business Times UK for free
offer available for a limited time only
✔️ Easily manage your Newsletters subscriptions and save your favourite articles
✔️ No payment method required
Already have an account?
Log in
© Copyright IBTimes 2023. All rights reserved.