Election 2016 Results: Did Gary Johnson, Jill Stein Cost Hillary Clinton The Election? Breaking Down Votes In Key Swing States Trump Won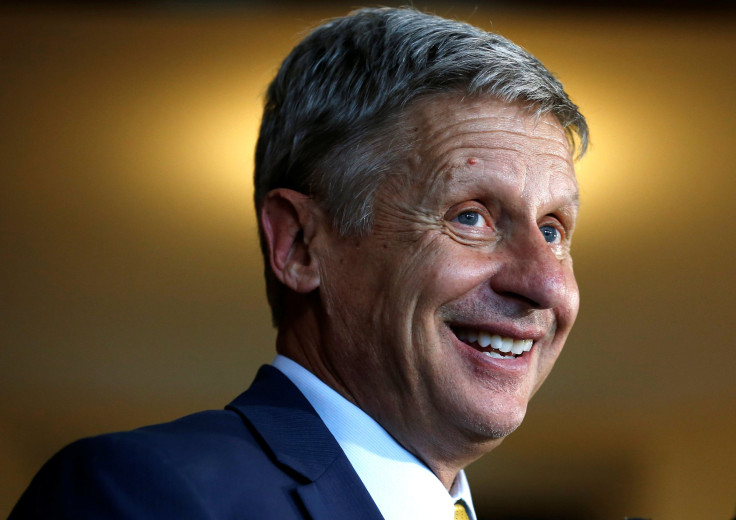 While the official general election vote total has yet to be confirmed by the Associated Press with Michigan's results still unofficial, Republican nominee Donald Trump received a clear majority of the electoral votes by the early hours Wednesday morning despite losing the popular vote to Democratic nominee Hillary Clinton. The results for the two major parties were surprising given the overwhelming number of polls that showed Clinton winning key swing states, but the sharp uptick in votes for third-party candidates also raised interest, particularly in a year that saw the lowest voter turnout in 20 years.
Stein and Johnson's numbers saw a major bump this year compared to recent elections. Roughly 128 million people cast a ballot, with estimates that 57.9 percent of eligible voters voted—a number down from 58.6 percent in 2012 and 61.6 percent in 2008, and mostly due to voter dissatisfaction.
Though neither Johnson nor Stein won a state, there has been increased scrutiny over whether either candidate siphoned votes from Clinton in states that could have lifted her from the 232 electoral votes to the 270 needed. Voters from outside the two major parties, which accounted for more than 5 percent of the electorate, may have had their largest impact since the 2000 election, when Green Party nominee Ralph Nader received 2.6 percent of the vote. Some have blamed Nader's candidacy for taking votes away from Al Gore in a tightly contested victory for George W. Bush.
Trump won by slim margins in pivotal swing states like Florida, Wisconsin, Michigan, Pennsylvania and Ohio, which raises the question if either Johnson or Stein played "spoiler." In some cases, Johnson and Stein received more votes than Trump's margin of victory over Clinton.
It's important to note that it's unclear how third-party voters would have voted if the choices were just Clinton and Trump. But breaking down Trump's win in the top battleground states, while taking into account Johnson and Stein vote totals, sheds light on the role third-party votes play in a close election.
Florida and Pennsylvania account for a total of 49 electoral votes, and more than the 38 Clinton fell short of in the race for 270.
Trump defeated Clinton in Florida by a margin of 119,770 votes. Johnson alone took more than that (206,007 votes), while Stein took another 64,019. If only half of Florida's third-party voters had chosen Clinton, she would have taken the state's 29 electoral votes.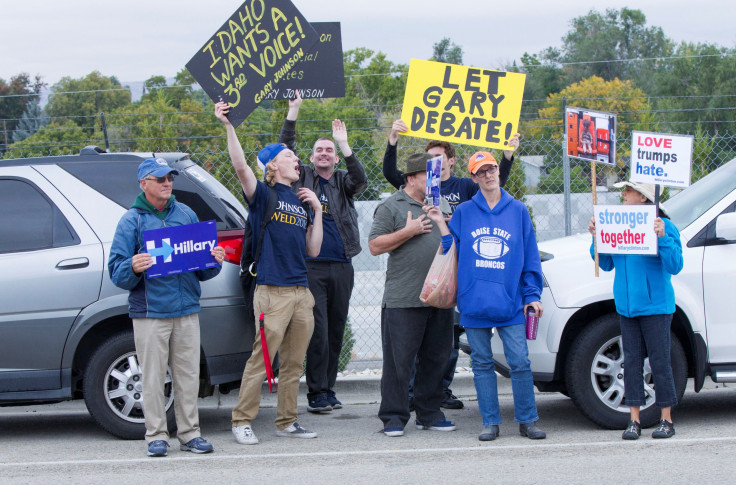 Trump won Pennsylvania with a total of 2,912,941 votes compared to Clinton's 2,884,705, a difference of 68,236 votes. Johnson took more votes than the difference by himself, receiving 2.4 percent of the state, or 142,653 votes, but Stein received just 0.8 percent, or 48,912 votes.
Though Michigan's official vote tally awaits approval from the AP, Trump appears to have taken the state and its 16 electoral votes by less than a half-percent, receiving only 11,423 more votes than Clinton. Johnson won far more of the state's votes than that, closing out with 173,023 votes, while Stein received 50,690.
The margin was also slim in Wisconsin (11 electoral votes), with Trump winning by only 27,257 votes, receiving 1,409,467 to Clinton's 1,382,210. Stein alone got more votes than Trump's margin, receiving 30,980 votes, while Johnson received 106,442 votes.
But Trump won Ohio by more than the two third-party candidates combined. The Republican nominee received 2,771,984 votes, compared to Clinton's 2,317,001, or a difference of 454,983 votes. Johnson took home 168,599 votes in the state and Stein received 44,310.
It's important to note that Stein alone did not cost Clinton enough electoral votes to overtake Trump. If every Stein voter in Michigan and Wisconsin, two states that have been voted for Democrats since 1992, switched their votes to Clinton, she would have added just 26 electoral votes and would still only have had 258 compared to Trump's 280.
Johnson, meanwhile, may have played a much larger role in the election outcome. But he didn't seem bothered by the idea that he may have played "spoiler."
"If I supported either one, I would not be running," he told the Albuquerque Journal Tuesday. "I find it flattering that both sides are saying I'm taking votes from them. I think Libertarians take the best from both sides."
© Copyright IBTimes 2023. All rights reserved.