Trump, Clinton 2016 Election Results: Are All Votes Counted? Popular Vote and Electoral College Final Totals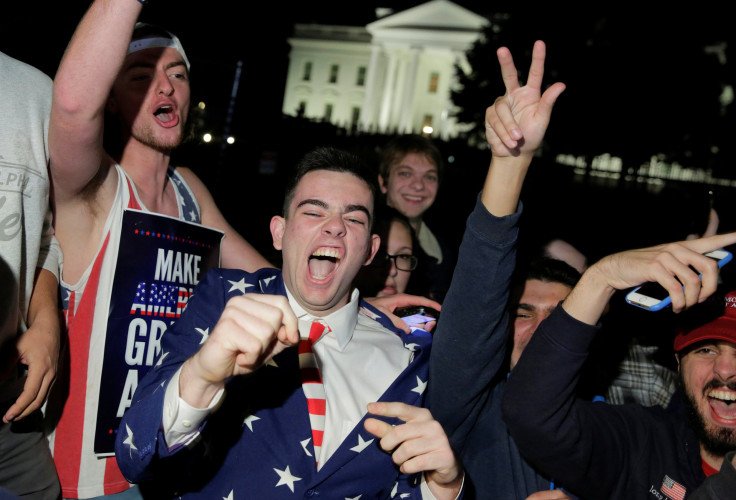 Almost a week has passed since the presidential election and still all the votes have not officially been counted. The Associated Press has not yet called the last states standing, Michigan and New Hampshire, because recounts in both are still possible. Michigan and New Hampshire's unofficial vote tallies, however, are in, and the margins are slim.
President-elect Donald Trump is currently winning Michigan by 13,107 votes and at 47.6 percent, compared to Hillary Clinton at 47.3 percent. Clinton leads New Hampshire by 2,701 votes at 47.6 percent, compared to Trump at 47.2 percent.
If these margins hold, Trump will officially take 306 Electoral College votes from 30 states and Clinton will take 232 Electoral College votes from 20 states plus Washington, D.C. Though Trump has well surpassed the 270 electoral votes need to win the election, Clinton has undoubtedly won the popular vote. Clinton currently leads the popular vote with 61,039,676 votes to Trump's 60,371,193, according to the Associated Press' latest numbers.
There have been four other elections, most recently during President George W. Bush's election in 2000, when a president has been elected without the support of the popular vote. Trump took issue with the Electoral College during his campaign, calling the system "disastrous" and repeatedly suggesting a rigged election. Despite his win, he said he stands by his opinion of the Electoral College.
"I hated, well you know, I'm not going to change my mind just because I won," Trump told Lesley Stahl while appearing on "60 Minutes" Sunday night. "But I would rather see it where you went with simple votes. You know, you get 100 million votes and somebody else gets 90 million votes and you win."
Clinton winning the popular vote has prompted many of her supporters to implore the Electoral College to step in and change the outcome of the election. An online petition asking electors to switch their votes from Trump to Clinton has garnered around 4 million signatures.
As of Friday, voter turnout for the 2016 presidential election was lower than during both of the previous elections, according to Five Thirty Eight. Though the number of votes rose by about 1.4 million from 2012, the population grew. That means only 57 percent of those eligible voted this year as compared with 58.6 percent in 2012 and 61.6 percent in 2008.
Clinton did not pick up any states won by 2012 Republican nominee Mitt Romney. Trump carried five states that President Barack Obama won in 2012: Florida, Iowa, Michigan, Ohio, Pennsylvania and Wisconsin, which carried a total of 81 electoral votes.
© Copyright IBTimes 2023. All rights reserved.