Election 2020 Poll: Trump Gains Momentum In Florida, Leads Biden In Texas
KEY POINTS
New tracking poll shows Trump has increased his narrow lead over Biden in Texas
Biden leads Trump by 2% in Florida despite losing 4% in support since the last poll
The economy is now a key factor for voters in both Florida and Texas
Perception that President Donald Trump is better at managing the economy than Democratic challenger Joe Biden helped him gain momentum in the key swingstates.
The latest Battleground Tracker Poll from CBS News shows Trump cut into Biden's lead among likely voters in Florida while increasing his narrow advantage over his challenger in the toss-up state of Texas.
The poll shows the economy at front and center among voters despite the devastating blows COVID-19 has delivered to those states. It reveals Biden with a 2% lead over Trump in Florida, and Trump with an equal edge over Biden in Texas. Both these leads are within the poll's margin of error.
In unpredictable Florida with its large population of retirees, Biden leads Trump by only two points -- 48% to 46% -- down four points from the previous poll. In Texas, Trump has a 48% to 46% edge over Biden, a 1% bump for Trump.
CBS said Biden's smaller lead in Florida is because Trump managed to sway some of the state's small number of undecided voters to his side. Trump has also boosted his lead among white voters, a core demographic for him.
Florida seniors support Trump, 53% to 44%, and say he will be better than Biden at handling the economy. On the other hand, Florida seniors say Biden will make seniors safer by a margin of 43% to 37%.
Perceptions about Trump's superior handling of the economy have been a factor in tightening the race in both Florida and Texas. The economy has morphed into a top issue among voters in both states, the pandemic notwithstanding. Trump leads Biden among voters who say the economy is a major factor in their vote.
More voters in both Florida and Texas believed Trump can do a better job than Biden in handling the economy. A large number of Texas voters say Trump's economic policies will help their family's financial situation than feel Biden's will help them. The same sentiment pervades Florida voters but to a lesser degree.
Biden has the edge over Trump in health care, however. The CBS News poll shows a huge majority of likely voters by a 21-point margin of 54% to 33% feel Biden's policies will help people get affordable health care compared to Trump.
In the Electoral College race, Biden remains comfortably ahead of Trump, 279 votes to 163. A total of 270 electoral votes are needed to clinch the presidency.
Biden retains his hold on the Northeast and West while Trump still commands voters in the Midwest and South.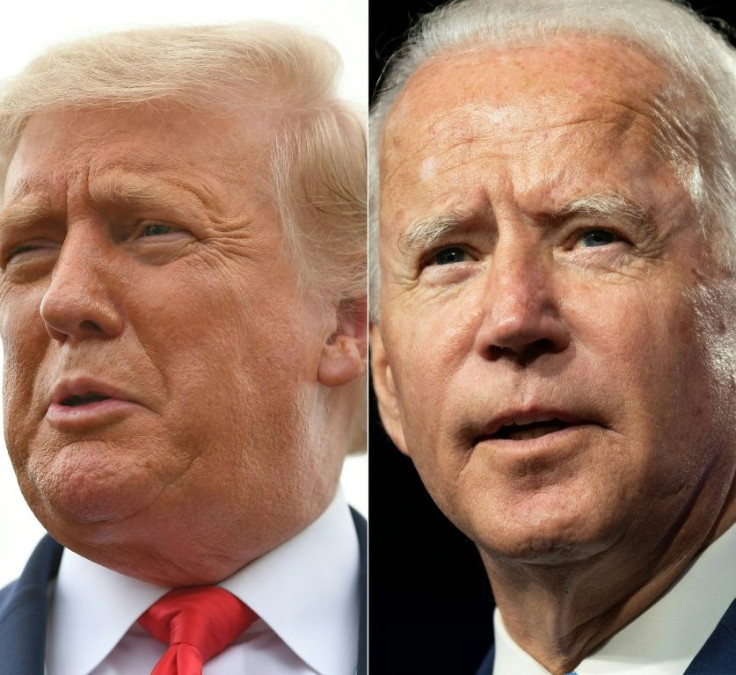 © Copyright IBTimes 2023. All rights reserved.