Election Polls 2016: In Arizona, Utah And Idaho Contests, Trump And Clinton Face Some Challenges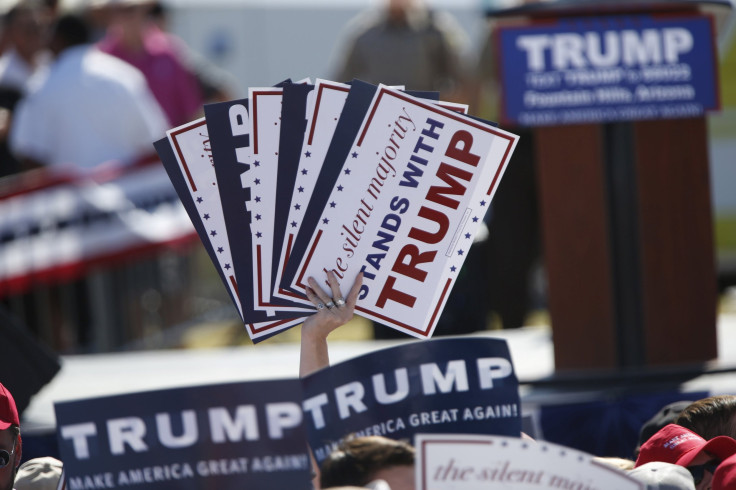 After Democratic presidential candidate Hillary Clinton scored major primary election victories in Florida and Ohio last week, political pundits have all but declared her opponent, U.S. Sen. Bernie Sanders of Vermont, finished based on their respective projected delegate tallies. But there are about two dozen other caucuses and primaries to go, including the Arizona, Idaho and Utah contests Tuesday, before those at the Democratic National Convention officially crown their nominee in July.
On the Republican side, billionaire businessman Donald Trump has continued his dominance of a narrowed field of rivals, consisting now of U.S. Sen. Ted Cruz of Texas and Ohio Gov. John Kasich. The GOP White House hopefuls have contests in Arizona and Utah Tuesday, but not in Idaho, which went for Cruz during its Super Tuesday 2 contest March 8.
The latest polls show a mixed bag of possibilities for the five major-party candidates. Here's a breakdown of each state voting Tuesday:
Arizona
Trump and Clinton were double-digit percentage leaders in the latest polls released before Arizona's Republican and Democratic presidential primaries, as indicated by RealClearPolitics.
Among likely GOP primary voters, Trump led with 46 percent support. He was followed by Cruz, with 33 percent, and Kasich with 17 percent. Opinion Savvy carried out the survey of 607 respondents March 20. The margin of error was 4 percent.
Among likely Democratic primary voters, Clinton led Sanders in support, 50 percent to 24 percent. The Merrill Poll conducted the survey March 7-11 with the aid of Phoenix-based Westgroup Research. In the interviews of 701 likely primary voters, 48 percent were women and 52 percent were men. The margin of error was 3.7 percent.
Utah
Although Trump continued to be the Republican front-runner in national polls, Cruz led in Utah with 53 percent support among likely caucusgoers, a Y2 Analytics survey showed. Kasich was second, with 29 percent, while Trump was a distant third, with 11 percent.
The Y2 Analytics GOP poll of 500 respondents was carried out March 17-19. The margin of error was 4.38 percent.
Sanders could upset Clinton in the Utah battle on the Democratic side, according to the most recent Deseret News-KSL Radio survey. The senator from Vermont had a lead of 8 percentage points over the former secretary of state.
The Dan Jones & Associates Democratic poll of 500 registered voters was conducted March 8-15. The margin of error was 4.38 percent.
Idaho
There hasn't been much polling done ahead of the Democratic caucuses in Idaho. However, Sanders and Clinton were within the 4 percent margin of error of each other in a survey conducted by Dan Jones & Associates last month.
© Copyright IBTimes 2023. All rights reserved.