'Elementary' Season 5, Episode 18 Sneak Peek: Joan Isn't Convinced Shinwell Killed Jameel [SPOILERS]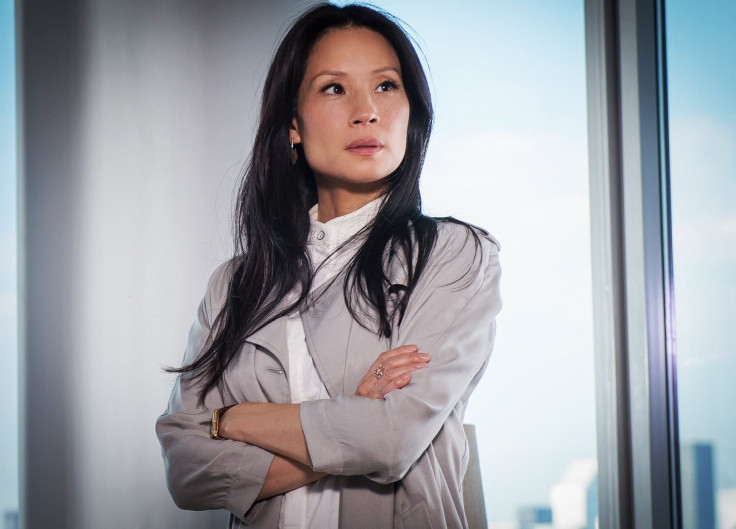 Joan (Lucy Liu) is not convinced that Shinwell (Nelsan Ellis) was the one who murdered Jameel Clark.
In a sneak peek from Season 5, episode 18 of "Elementary," Joan learns that Shinwell may have gotten away with the murder of Jameel, after his brother, Damon Clark (Julian Elijah Martinez), told Sherlock (Jonny Lee Miller) that Shinwell was the man behind Jameel's death.
"Sorry," Sherlock tells Joan in the clip as the camera zooms in on photos from Jameel's murder scene. "You care about Shinwell. You've been nothing but kind to him. Learning he's not the man that you thought he was, it must be disappointing."
READ: How did "Elementary's" Aidan Quinn prepare for his TV directorial debut ?
It turns out, however, that Joan isn't buying Damon's claims. But when Joan suggests that Damon may be lying, Sherlock explains why he is sticking with his theory.
"[Damon] didn't come to me. I came to him," Sherlock reminds Joan. "I was looking for a confirmation of a theory based on my interpretation of his brother's case and the recent attempt on Shinwell's life. Twelve years ago, Shinwell murdered Jameel Clark. It's the only thing that makes any sense."
While Joan acknowledges the possibility that Shinwell may have killed Jameel, she is also not ruling out the likelihood that there may be another reason why Damon wanted to hurt Shinwell.
"Maybe Damon told you what you wanted to hear," Joan tells Sherlock. "He told a completely different story 12 years ago. He said he didn't see or hear anything the night his brother was killed."
"There's no actual proof that Shinwell pulled the trigger," Joan continues. "So it's Damon words against his. We don't even know Damon at all not like we know Shinwell."
As Sherlock and Joan try to find out the truth about Jameel's unsolved murder case, the crime-solving duo — according to the episode synopsis — also searches for a treasure map rumored to lead to pirate's gold.
"Elementary" Season 5, episode 18, titled "Dead Man's Tale," airs on Sunday, March 26 at 10 p.m. EST on CBS. Watch the sneak peek below:
© Copyright IBTimes 2023. All rights reserved.
FOLLOW MORE IBT NEWS ON THE BELOW CHANNELS