'Elementary' Season 5, Episode 16: Will Sherlock Let Kitty And Archie Stay In The Brownstone?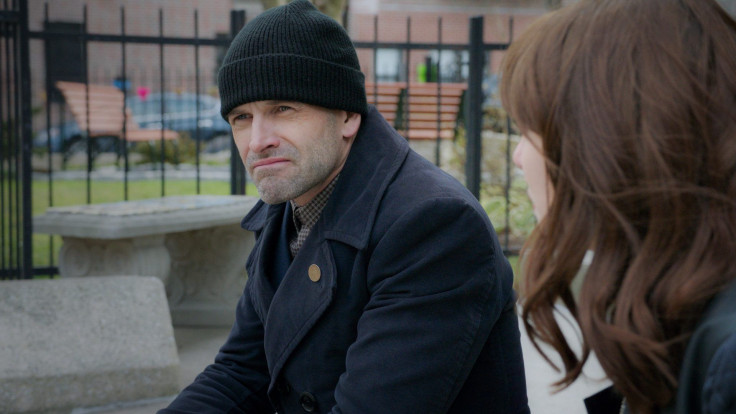 Kitty (Ophelia Lovibond) needs a new place to stay in tomorrow's episode of "Elementary."
In a sneak peek from Season 5, episode 16 of the CBS series, Kitty reveals to Watson (Lucy Liu) that she's looking for a new place where she, her son Archie and his nanny Margaret (Marianne Muellerleile) can reside until she's done with the case they are currently working on. Although Watson has offered Kitty room in the Brownstone in last week's episode, the latter is hesitant about accepting the offer because she doesn't think that Sherlock (Jonny Lee Miller) is fond of her child.
READ: How did 'Elementary's' Aidan Quinn prepare for his TV directorial debut?
"We didn't get to talk last night about Sherlock meeting Archie. How did it go?" Watson asks Sherlock's former protégé in the clip.
"We were interrupted when Eli Kotite (Michael Patrick Thornton) called," Kitty replied. "Sherlock left me straightaway."
When asked what Sherlock thinks of Archie, Kitty tells Watson: "He didn't say. He looked like I just put a 10-pound spider in his home."
While Watson isn't really that surprised by Sherlock's reaction when he first met Archie, she assures Kitty that her partner is thrilled about her being a mother. "Look, Sherlock is a grouch. Nobody knows that better than me," Watson tells Kitty. [But] of course he's happy for you."
"I can take your word on that because … Archie and Margaret and I need a place to stay," the London native reveals. "The owners of the house I rented saw the damage that you and Margaret did when he's out."
Whether or not Sherlock lets Kitty, Archie and Margaret stay in the Brownstone, the synopsis for episode 16 reveals that Sherlock and Kitty's relationship is tested after she shares life-changing news to him. Although the episode summary doesn't specify what that life-changing news is, it's likely that it has something to do with her intention to quit her work as a detective very soon.
Although Kitty has yet to inform Sherlock about her plan to stop working as an investigator, she has already told Watson about it in Season 5, episode 15. "After [this case] is over … I'm quitting," Kitty told Watson in the installment. "I'm gonna stay on with the [anti-human trafficking] group I told you about but strictly as a counselor. I just don't know how Sherlock's gonna take it."
"He dedicated a year of his life to me," continued Kitty. "He taught me, he gave me structure, he gave me purpose. This thing we do, this isn't just a job to him. It's something much more, and I'm just gonna turn my back on it? I'm scared he's going to be disappointed."
"Elementary" Season 5, episode 16, titled "Fidelity," airs on Sunday, March 12 at 10 p.m. EST on CBS.
© Copyright IBTimes 2023. All rights reserved.
FOLLOW MORE IBT NEWS ON THE BELOW CHANNELS