'Elementary' Season 6, Episode 1 Synopsis Released; Sherlock, Joan's First Case Revealed
Sherlock and Joan are hired by a reformed party girl heiress in the Season 6 premiere of "Elementary."
According to the synopsis for Season 6, episode 1 of the CBS series, the reformed party girl reaches out to Sherlock (Jonny Lee Miller) and Joan (Lucy Liu) to help her locate her missing partner in a years-old sex tape that has just been leaked online.
Also in the hour, Sherlock meets Michael (Desmond Harrington), a man who credits the detective for helping him conquer his own addiction.
As revealed by Deadline last July, Michael offers to return the favor and be an ongoing support to Sherlock.
While Michael will be introduced as Sherlock's friend, the former actually has a secret agenda that will put the latter in a complicated position."I think of Michael as a man who's intent on becoming Sherlock Holmes' shadow," showrunner Rob Doherty told TV Guide. "They meet as fellow addicts in recovery, but it's no accident. Michael has plans for Sherlock, a twisted idea of how they can help each other. By the time Sherlock looks closer, he'll realize there's this warped, dark figure attached to him and it might not be possible to shake him off."
But because Sherlock hasn't really been in good terms with Joan since he forgot to attend Shinwell's (Nelsan Ellis) wake in the Season 5 finale, Michael's arrival in detective's life seemingly comes at a right time for the London native, who is currently dealing with a medical diagnosis that threatens both his career and sobriety.
Though things between Sherlock and Joan didn't end well last season, Doherty said that Sherlock will eventually make amends with Joan and open up about his mental condition. Doherty told Entertainment Weekly last June that Sherlock "knows by now that problems like these are best addressed with help from friends." The real question, however, is how long before Sherlock will tell Joan about it. "Has he waited too long to confide in her?" asked Doherty.
"Elementary" Season 6 premiere, titled "An Infinite Capacity for Taking Pains," airs on Monday, April 30 at 10 p.m. EDT on CBS.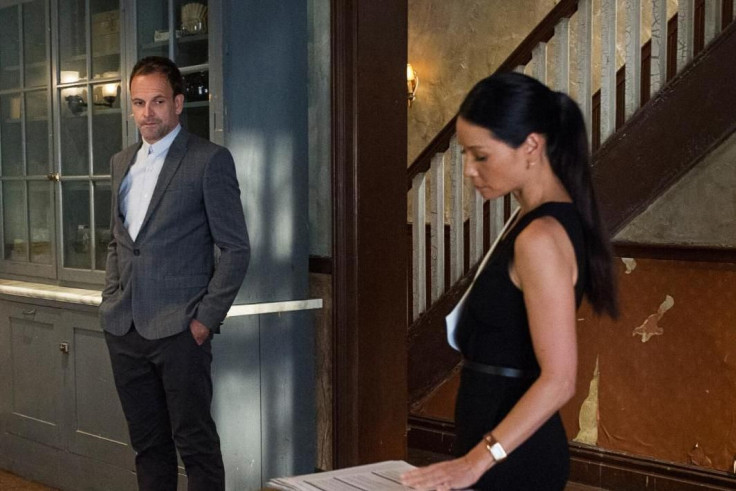 © Copyright IBTimes 2023. All rights reserved.