'Elementary' Season 6, Episode 9 Spoilers: Alfredo Asks Sherlock To Commit Crime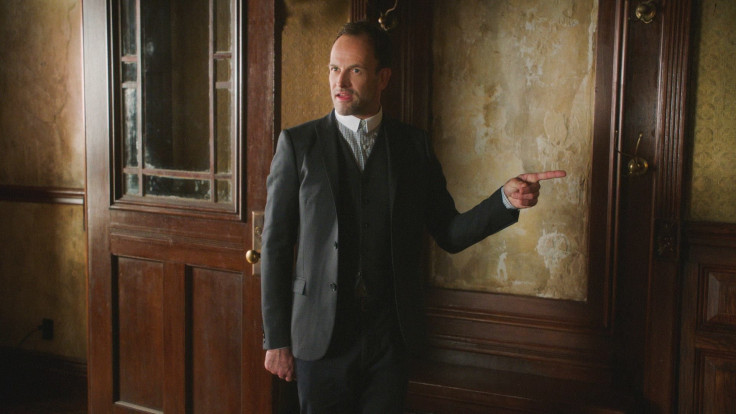 Alfredo asks Sherlock for a big favor in the next episode of "Elementary."
According to the synopsis for Season 6, episode 9 of the CBS series, Sherlock's (Jonny Lee Miller) former sobriety sponsor, Alfredo (Ato Essandoh), asks for his help with an illegal endeavor.
In a sneak peek from the episode, Alfredo shares his plan to burglarize a used-car dealership, whose proprietor owes him money.
"It took me a month to install security systems in every car in his fleet [but I haven't been paid yet]," Alfredo tells Sherlock while on a stake out. "[The] owner said I did shoddy work. [He] refused to pay. Ever know me to do shoddy work?"
After telling Sherlock that there's a lot of cash in the safe inside the establishment, Alfredo says that he's only going to take what he's owed. "Obviously, the alarm system is not a problem but I'm no expert when it comes to cracking safes," Alfredo says. "You think you can crack it?"
"As I told you before planning the perfect crime is child's play compared to unraveling one," the British sleuth replies. "But I'm just not seeing the whole picture. … I've heard no mention of a civil lawsuit, claims court, Better Business Bureau. There are any number of non-felonious ways that you could make yourself whole. Your willingness to stoop to theft suggests a dire crisis. What's going on?"
In another sneak peek from the hour, Sherlock tells Joan (Lucy Liu) that Alfredo wants to steal from the used-car dealership to benefit his brother Dante.
"I have no qualms in committing the crime. The proprietor owes him money," Sherlock admits to Joan. The problem is he revealed the heist is to benefit his brother, Dante."
"Dante has fallen on hard times. So Dante's cancer," continues Sherlock. "He deserves hard times. He deserves more actually."
Though Sherlock doesn't know Dante personally, the consulting detective for the NYPD says he knows Dante's story. "Growing up, Alfredo's parents were often absent, so there was little to prevent Dante from dragging his younger brother into his burgeoning criminal career," Sherlock tells Joan. "Alfredo's first fight, his first shoplift, his introduction to heroin, all Dante's handiwork."
Also in the episode, Sherlock and Joan investigate the poisoning of a biology professor who was working on a secret genetics project prior to being killed.
"Elementary" Season 6, episode 9, titled "Nobody Lives Forever," airs on Monday, June 25 at 10 p.m. EDT on CBS.
© Copyright IBTimes 2023. All rights reserved.