Elena Gant Vow Renewal Pictures Appear On Instagram Before 'Little Women: LA' Finale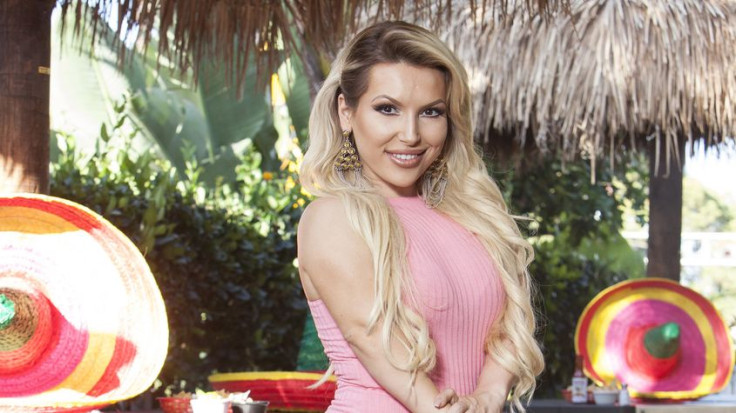 "Little Women: LA" star Elena Gant was happy to renew to vows to her husband, Preston Gant, in Hawaii with Lifetime cameras rolling. Fans have been waiting to see the wedding unfold, but thanks to In Touch Weekly's Instagram page, viewers can check out exclusive behind-the-scenes photos before the finale airs on Lifetime Wednesday.
Gant, a Russian native, admittedly rushed her marriage the first time around. But with her family and friends in attendance, she got to have the wedding she always wanted over the summer. "I couldn't have asked for a more beautiful day!" she told In Touch Weekly Wednesday. "Thanks to my matron of honor [Terra Jole] for making sure the day was perfect."
The first Instagram pictured showed some of the cast filming at Grand Hyatt Kauai Resort & Spa. The photo quickly garnered dozens of likes from In Touch Weekly's 76,000 followers.
The second photo gave fans an inside look at Gant's nuptials. Preston smiles at the end of the aisle as his wife walks toward him. "Little Women: LA" cast member Tonya Banks also smiles proudly.
In another photo, which was shared on Gant's personal page, she holds hands with her husband. "Thank you so much for all your kind words and congratulations on our vow renewal!" Gant wrote. "We are so happy that this time around our families and close friends were able to share this moment with us! It means the world to us!!!"
Season 3 of "Little Women: LA" has been packed with drama. From Briana Manson secretly marrying Matt Ericson to Christy McGinty trying to get pregnant with husband Tod Gibel, there was no shortage of excitement. To find out what happens next, don't miss the season finale on Lifetime at 9 p.m. EDT Wednesday.
Follow me on Twitter @mariamzzarella
© Copyright IBTimes 2023. All rights reserved.