Elephant Tramples Woman To Death, Returns To Attack Her Corpse During Funeral
The funeral for a 70-year-old woman who was trampled to death by an elephant was disrupted after the same animal returned to attack her corpse during the final rites. The bizarre incident occurred in the eastern Indian state of Odisha on June 9.
The elephant fatally attacked Maya Murmu, an elderly woman who was fetching water from a well in her village. The wild tusker reportedly strayed from the Dalma Wildlife Sanctuary, located in a neighboring state of Jharkhand, around 120 miles from her village, according to The Print.
Murmu had sustained severe injuries in the attack and succumbed to her death in a hospital, as per investigating officer Lopamudra Nayak, NDTV reported.
While Murmu's relatives were performing her final rites later that evening, the tusker came to the funeral pyre and grabbed her body before trampling it. The beast then threw the woman's corpse into the air and fled the scene.
According to reports, the family eventually managed to conduct the woman's funeral later that day and the elephant did not appear again.
A study based on the increasing attacks of elephants on human beings found that pachyderms are capable of exacting revenge. "They are certainly intelligent enough and have good enough memories to take revenge," Joyce Poole, a scientist from the Amboseli Elephant Research Project in Kenya, told news outlet New Scientist, as reported by Phys.org.
Poole also warned that when wildlife officials shoot down an elephant that attacks human beings, the action can trigger a cycle of violence, prompting the animal to attack the rest of the family members.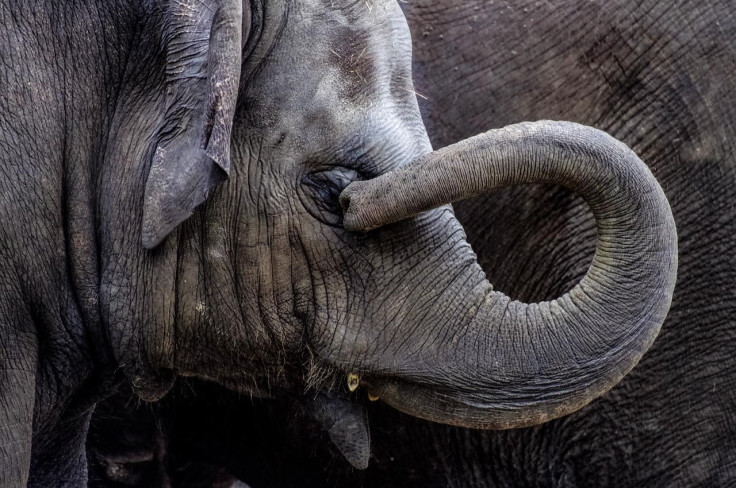 Last month, a father and his 6-year-old daughter were fatally attacked by a wild elephant in the central state of Chhattisgarh. Although the forest officials had warned the villagers, alerting them through loudspeakers about a herd of 10 elephants passing through the village, the family of the victims could not get information as their house was located close to the jungle. The elephant entered the under-construction house and trampled them to death.