'Eliminating Race-Based Medicine Is Necessary' Says American Academy Of Pediatrics In New Policy Statement
The American Academy of Pediatrics (AAP) released a new policy statement on Monday on racism in medicine, calling for the elimination of race-based medicine in child health care based on an article published the same day.
"Race is a historically derived social construct that has no place as a biologic proxy," the policy statement concludes.
AAP has recommended that race-based care be eliminated based on the unequal treatment that stems from racialized assumptions about Black, Indigenous, and people of color's health. The policy statement identified an array of areas in healthcare where discrimination leading to disparate treatment occurs.
"Eliminating race-based medicine is necessary; it is challenging; and it is long overdue . . . We welcome this challenge — and the discomfort that comes with it," said AAP President Moira Szilagyi.
Black, Indigenous, and children of color can pick up on society's racism even from a young age, leading to stress, depression, anxiety along with disparate treatment in pediatric settings compared to their white peers.
A study from Nationwide Children titled "Race Is a Risk Factor for Postoperative Death in Apparently Healthy Children in United States," found that apparently healthy Black children were 3.5 times more likely to die 30 days after surgery than apparently healthy white children.
Another study published in the National Library of Medicine titled "Racism and pediatric health outcomes," also found that "racism breeds disparate pediatric health outcomes in infant health, asthma, Type 1 diabetes, [and] mental health," which are affected by continued iterations of segregation, like redlining and discriminatory housing practices, and medical racism.
People also often bring up maternal mortality rates in discussions of medical racism, which AAP's policy statement addresses.
"The maternal mortality rate for non-Hispanic Black women is 44 deaths per 100,000, which is 2.5 times that for non-Hispanic white women. Similarly, the maternal mortality rate for American Indian/Alaskan Native women is 2.3 times that for non-Hispanic white women," the policy statement found.
Black, Indigenous, and people of color often see higher rates of C-sections than their white counterparts, and surgery is a higher risk procedure that may be over-used among those populations.
"Before we can legitimately address systemic and structural inequities in health care we must first recognize that they exist and are a byproduct of deeply ingrained societal racism," said Joseph L. Wright, Chair of the AAP Board Committee on Equity and Chief Health Equity Officer of the University of Maryland Medical System.
Wright is also the lead author of AAP's most recent policy statement, which says that addressing the fallacy of race as a biological proxy in medicine is long overdue. In its recommendations for pediatricians and pediatrics specifically, AAP recommends that pediatricians assess practices and clinical environments for all race-based treatment and childcare under any circumstances to eliminate discrimination and disparities.
AAP also recommends pediatricians continue to educate themselves on these topics as a "maintenance of certification."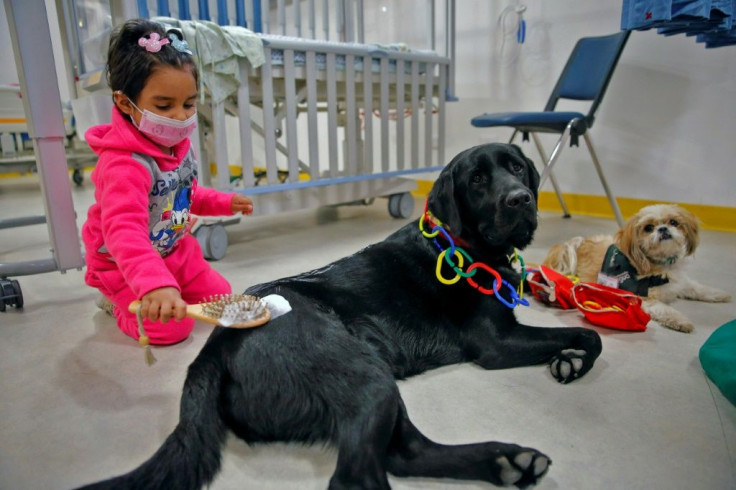 © Copyright IBTimes 2023. All rights reserved.
FOLLOW MORE IBT NEWS ON THE BELOW CHANNELS