Elisha Cuthbert, Dion Phaneuf Married: What Did Her Wedding Dress Look Like?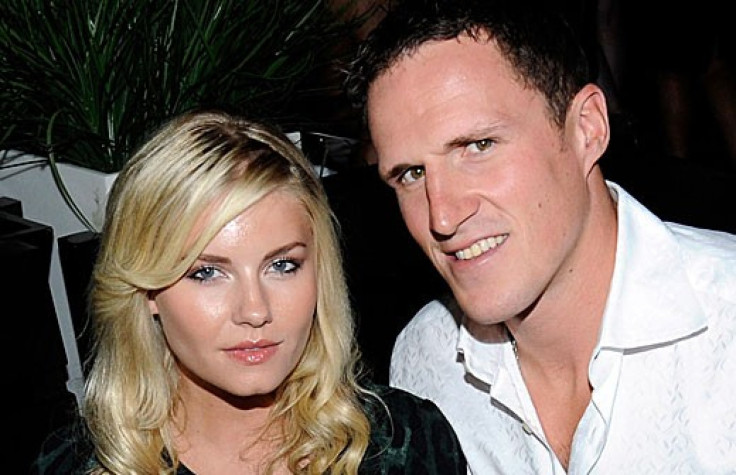 Canadian actress Elisha Cuthbert is officially off the market after marrying Dion Phaneuf. The longtime couple tied the knot in Prince Edward Island Saturday, the Journal Pioneer reported.
Rosie DiManno, a writer for the Toronto Star, live-tweeted the event starting from inside the church, which was reportedly decorated in maple leaves. DiManno posted on social media that bridesmaids wore soft pink fishtail dresses. (Click here to see a picture of Cuthbert's dress published by the Star.)
The 30-year-old Hollywood actress and the 28-year-old NHL star celebrated their legal union with nearly 300 guests after exchanging vows at the St. James Catholic Church in Summerfield, the National Post said.
The bride, whose hair was down with loose curls, wore a classic bridal gown that had lace sleeves to cover her arms. According to the Toronto Star reporter, the "Happy Endings" star arrived at the ceremony in a black Camaro convertible with the top up. She graciously waved to spectators as she walked into the church. DiManno, who sat through the church ceremony, added that Cuthbert and Phaneuf opted for a traditional church service and did not write their own vows.
"It's a big wedding," the Rev. Paul Egan, who conducted the ceremony, told the National Post before the couple was wed. "Probably the biggest I've ever done in my 46 years, as far as the celebrity part of it goes."
Cuthbert and Phaneuf had been dating since 2008. Nearly five years later, in September 2012, the hockey player popped the question. Choosing to get married in Prince Edward Island was special to the couple since they spend many of their summers there, according to the Toronto Star.
© Copyright IBTimes 2023. All rights reserved.