Elizabeth Olsen Dating Tom Hiddleston? Rumors Heat Up As Couple Is Seen Out In Public Together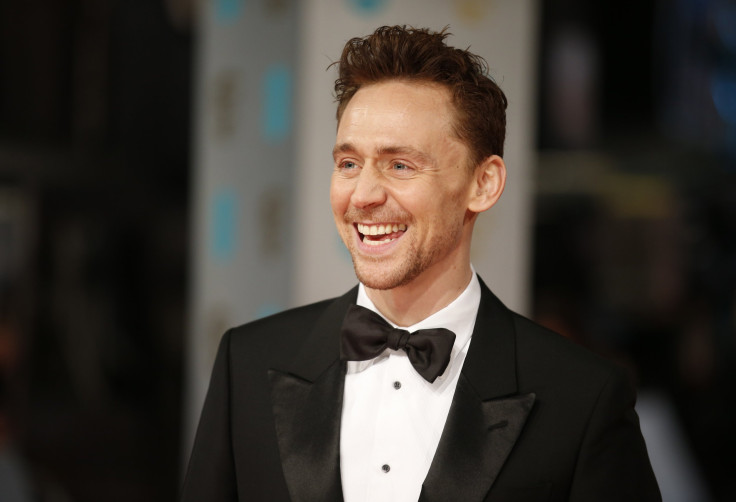 Bad news, Marvel film fans: It looks like two of the franchise's most crushworthy stars have paired off in a romantic relationship. After rumors Tom Hiddleston and Elizabeth Olsen were dating began to circulate, the couple has apparently confirmed the news.
According to Us Weekly, the superpowered duo was spotted out together in Oxford and again two days later in a taxi to attend Bradley Cooper's West End production of "The Elephant Man."
"They've been talking constantly. It's been good for both of them, they really care for each other," a source told the outlet. "Neither of them are looking to jump into a large commitment, but it's getting more serious."
Two months ago, rumors began circulating that the couple had started dating after the sister of Ashley Olsen and Mary-Kate Olsen broke up with her fiance, and partner of three years, Boyd Holbrook.
The performers are best known for their roles in the Marvel Cinematic Universe. Elizabeth Olsen made her debut as Scarlet Witch in "Avengers: Age of Ultron." And Hiddleston has had a lucrative career in the MCU portraying Loki, the brother of Thor (Chris Hemsworth), in "Thor," "The Avengers" and "Thor: The Dark World." Unfortunately for them, they've yet to appear in a superhero movie together.
While they may not have co-starred in any MCU adventure, they will share screen time in the biopic about country-music star Hank Williams titled "I Saw the Light." As Vanity Fair noted, their close relationship in the past few weeks could have less to do with any romance and more to do with the fact that they're friends and co-stars.
In any case, fans of the couple's respective characters in the hit MCU films won't have to worry about their romance bleeding onto the screen, because Scarlet Witch won't appear again until "Captain America: Civil War" in 2016 and Loki won't be back until "Thor: Ragnarok" in 2017.
What do you think of this budding romance between the two actors? Comment below or tweet your thoughts to @TylerMcCarthy.
© Copyright IBTimes 2023. All rights reserved.