Elle October 2011 Women in Hollywood Tribute: Hottest Pics
Jennifer Aniston and Barbara Streisand were among nine women honored at Elle's 18th annual 'Women in Hollywood Tribute' at the Beverly Hills' Four Seasons Hotel on Monday.
Aniston was the first to steal the show when she walked the red carpet wearing a plunging, low-cut sparkly silver dress that stood out next to the long evening gowns worn by her colleagues. Reese Witherspoon took to the stage and joked that she wanted to make out with the actress.
Next, Viola Davis, The Help actress, wooed the audience when she announced that she had adopted a baby with her husband Julius Tennon.
Barbra Streisand was also under the spotlight on Monday night. She was introduced by director Kathryn Bigelow as a world icon and someone who had mastered every art, including directing, acting, composing, singing, producing and writing. Michelle Pfeiffer, Evan Rachel Wood, Freida Pinto, Naomi Watts and Davis all announced that she has been an inspiration for their success. I can't believe I'm sharing the same oxygen as her, said Pinto, after Aniston professed her love for Streisand.
When Streisand took to the stage she put out a bold message about empowering women in the industry. Only seven percent of the top 250 films were directed by women, she said urging her colleagues to be fearless about moving forward in this field.
Let's be bold and don't wait for the phone to ring, she said. Create your own material. Tell me a story, she said.
Start the slideshow to see what the Hollywood's top actresses wore.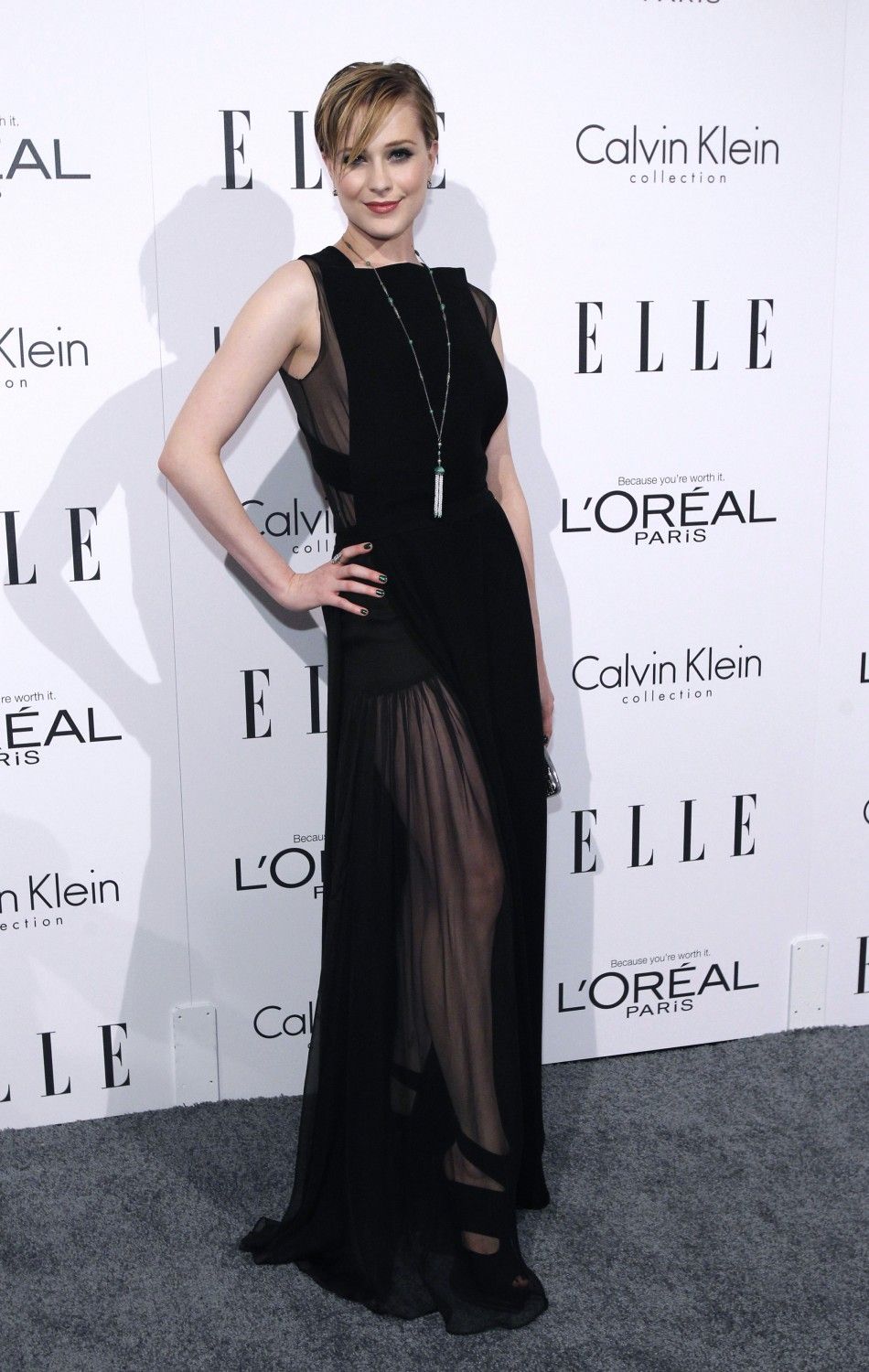 © Copyright IBTimes 2023. All rights reserved.