Ellen DeGeneres Buys Back Multimillion Montecito Ranch After Shocking News Of Talk Show's Ending
KEY POINTS
Ellen DeGeneres repurchased a multimillion ranch she sold three years ago
The move comes after she announced that she's ending her talk show
She paid $14.3 million to buy back the property she sold for $11 million in 2018
In a shocking turn of events, Ellen DeGeneres has decided to repurchase the multimillion Montecito property she sold about three years ago.
The 63-year-old Hollywood star, who likes to flip houses with her 48-year-old wife Portia de Rossi, dropped a bombshell this week when it was revealed that she bought back the California ranch she sold for $11 million in 2018, the New York Post first reported.
DeGeneres reportedly bought the property, dubbed Rancho San Leandro, for $7.2 million back in 2017. Hence, she made a hefty profit when she flipped and sold it the following year. But now she decided to spend as much as $14.3 million to buy it back.
DeGeneres had sold the ranch to Tinder co-founder Sean Rad, who then put it up or sale in spring 2019 for $12.7 million. The Hollywood Reporter has learned it was delisted in early 2020 just before the COVID lockdowns as there were no takers. But now real estate records show that it has been resold to the famous couple.
It was not clear why she decided to repurchase the ranch. The outlet said it could be for sentimental reasons as she's in the process of letting go and moving on from her talk show after doing it for 19 seasons.
Earlier this month, DeGeneres announced that her talk show is ending because she believes it has already run its course, and it's about time for her to move on to something new that would challenge her. She made the announcement following a slew of allegations of toxic workplace behavior from former and current staff.
The ranch sits on more than 6 acres of land and features several structures including a 3,100-square-foot adobe hacienda with a cobblestone courtyard that was built in the 1850s. Another structure situated in the property is the Monterey House that has three bedrooms and four bathrooms.
The standout features of the property are the equestrian facilities that include a large horse stable with four stalls, a large barn, as well as a riding rink. There is also a tack room and a dressage area.
The news of DeGeneres rebuying the ranch comes a little over a month after she and de Rossi managed to sell their Beverly Hills mansion for $47 million to an undisclosed buyer. She initially listed the property with an asking price of $53.3 million but eventually settled for a lower offer.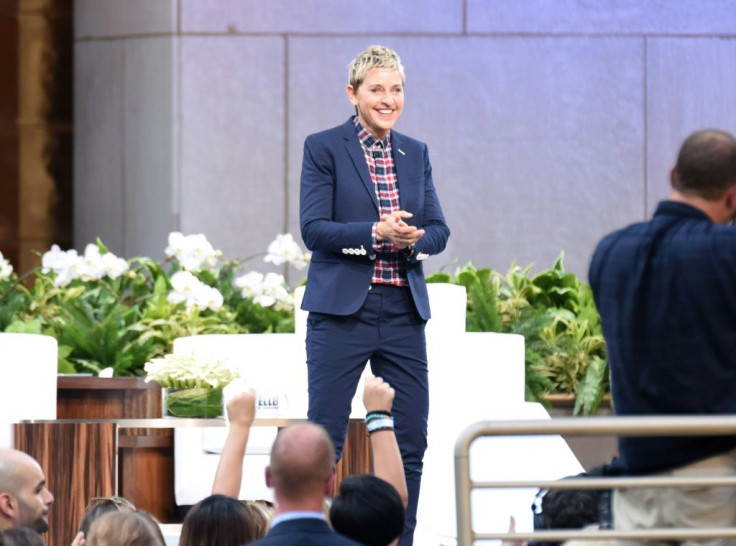 © Copyright IBTimes 2023. All rights reserved.