Ellen DeGeneres Says Adam Levine Is The Reason She's With Wife Portia De Rossi
KEY POINTS
Ellen DeGeneres and Adam Levine recalled how their friendship started with a cardigan
Levine said it was a big deal because he only owned four things at the time
The duo were so close that the TV host was the one who named Levine's firstborn
Ellen DeGeneres and Adam Levine talked about their close bond.
The Maroon 5 frontman appeared on Tuesday's "The Ellen DeGeneres Show" episode. The duo shared a tight friendship, and the musician even played a huge role in DeGeneres' marriage to Portia de Rossi.
"Although I also, and we won't go into detail because it's private stuff, I'm technically the reason you met Portia," Levine said during his guest appearance, as quoted by Entertainment Tonight.
"Well not why I met her, but why we're together," the host clarified before adding, "The reason we're together, we are together because of Adam."
The pair agreed that they have a special connection with Levine, saying it made sense that the TV host named his firstborn with Behati Prinsloo — Dusty Rose, 5. The "Sugar" singer was convinced that "everything is as it should be."
Their friendship started with a "cardigan" that Levine gifted to her after his second appearance on her show.
"I admired it, he was here, and I said, 'I love that cardigan,' and you took it off and gave it to me," DeGeneres said.
Years later, DeGeneres said she and her wife still wear it "and we still have it."
"Every once in a while, I wear it or Portia wears it, and we're like, 'That's Adam's!'" the host continued.
The 43-year-old singer said it was a "big deal" for him to hand the item to DeGeneres at the time because he wasn't as successful and "I only owned like four things." But the musician acknowledged that "I've become more successful since then."
DeGeneres said she paid back by naming Levine's first daughter.
It wasn't the first time the pair talked about the name of Levine's firstborn. In one episode of DeGeneres' eponymous show in 2016, Levine said he and his wife had a different name in mind for their baby. So, he ran it by DeGeneres, and the latter disapproved of it. DeGeneres then gave him lots of options, including Dusty.
"She gave me like five names to think about, like, 'This, this, this, this' — Dusty was in there," Levine was quoted by Bustle, as saying. "So you basically named my kid."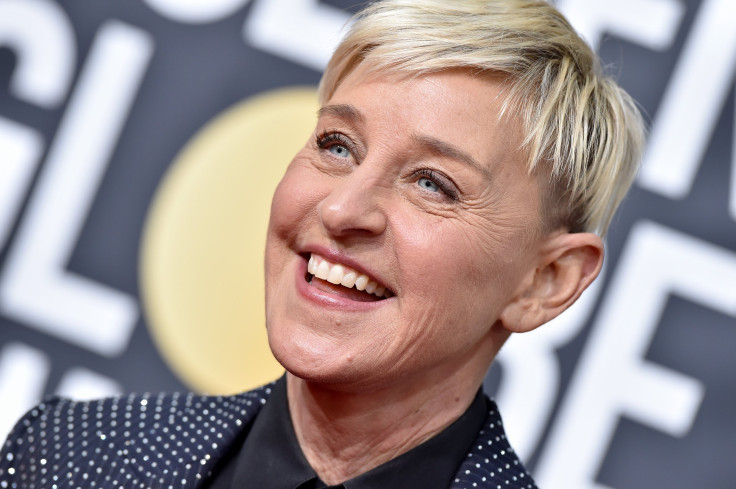 © Copyright IBTimes 2023. All rights reserved.