Ellen DeGeneres Slammed For Posting Birthday Message Amid Investigation Over Staff, Former Employees' Complaints
KEY POINTS
Ellen DeGeneres is under fire after complaints against employee maltreatment surfaced
Netizens slammed DeGeneres over a birthday post on Instagram
Some employees and former staff claimed of being maltreated in the show
These claims are currently being investigated
DeGeneres addressed these complaints through a letter
Netizens slammed Ellen DeGeneres for posting a birthday greeting on her official Instagram account amid the ongoing investigation over some allegations against her show's "toxic environment."
DeGeneres addressed the birthday message to Jeannie Klisiewicz. The short greeting, authored by @theellenshow, was posted together with a photo of Klisiewicz, yesterday, July 30.
DeGeneres described Klisiewicz as someone who's one of a kind and has made her father proud. She started her message with a "happy birthday" and ended with an "I love you" note.
"Thank you so much, Ellen," Klisiewicz, a producer of 9 "The Ellen DeGeneres Show " episodes according to IMDb, replied. "I love you."
While Klisiewicz expressed a great deal of appreciation to DeGeneres' gesture, some netizens reacted differently. One netizen replied on the photo's comment thread and claimed that "The Ellen DeGeneres Show" host never posts employees' birthday.
The netizen alleged that DeGeneres "coincidentally" posted the picture amid being investigated for wrongful treatment to her employees. The netizen further claimed that "The Ellen DeGeneres Show" host was not genuine and needed to be called out for who she was.
"Imagine that, an employee acknowledged for something that didn't have to do with boosting the show or Ellen herself," another netizen replied. "Quick hurry up make it look like we care."
In the same thread, another netizen asked why DeGeneres has not addressed all these allegations. DeGeneres did, though, through a letter, which was obtained by USA Today.
DeGeneres reportedly said in the letter that she wanted the show to be a place of happiness and everyone to be treated with respect. The American comedian also said she was disappointed to learn that these goals were not met, apologized, promised changes and committed that these unfortunate circumstances don't happen again.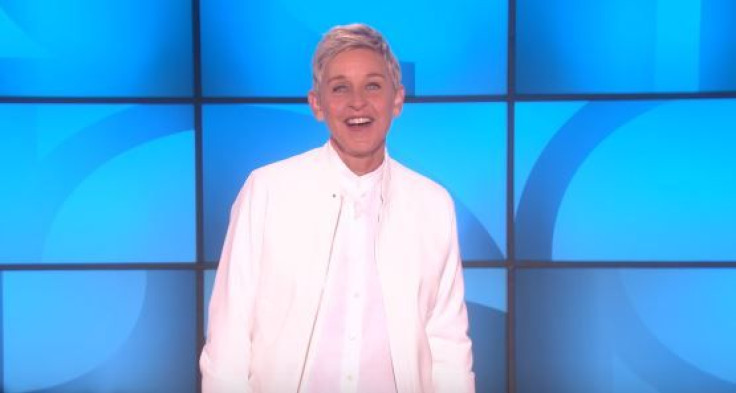 She also appealed to those people who worked with and for her, who spoke on her behalf and misrepresented her, to stop. DeGeneres went on by sharing how she was also judged and nearly lost everything for being who she was; hence, her understanding and deep compassion for those who were treated unfairly.
Amid these controversies, some fans of DeGeneres came out to defend her. Check out the posts below.
© Copyright IBTimes 2023. All rights reserved.